Adapt or Flee: What'll It Be?
I stumbled upon a Wall Street Journal article tackling the question of what new (and old) hires should do if they realize that their current position isn't a good fit for them.
As it turns out, a new job–even with a posh title and lavish pay–can fall short of your expectations.
This has grown into a persistent problem for job-hopping executives, exacerbated by today's hot job market. Many companies will knowingly woo "stars" with pledges of powerful positions and fat salaries that don't match reality.
You might have already experienced this yourself.
In the article, Dan Smith (Chief Operating Officer of Raines Inc,. an executive-recruitment firm) was quoted as saying:
"I see employers trying to win people over by exaggerating a job's importance or not disclosing its challenges."
Executives disappointed by a previous gig have often failed to dig deep into their new employer. Then their expectations for intangibles such as their scope of authority, staffing levels, and the business's financial health are dashed and trashed.
You have two choices if you find yourself in such a situation:
You can adapt to the reality of your role, and throw away your old expectations.
You can flee, and continue your search for a job that doesn't withhold important details until you're hired, puff up their promises, or pull the rug of authority out from under your feet.
Chances are, option number one is going to land you right in a big 'ol pile of misery.
Option number two, while not an easy decision to make–especially if you've just been hired–is your only option if you want a job that meets your terms and expectations.
So, adapt or flee? What'll it be?
If you're "happy" to adapt, I suggest you reserve your seat for my upcoming FREE Master Class, "How to Create a LinkedIn Profile to Lands Six-Figure Job Interviews Faster" on Tues. 3/23 or Thurs. 3/25 at 1:30 p.m. ET so that when enough is enough… you've got the knowledge, LinkedIn profile, and resume you need to spend as little time in the job search market as possible.
Register using the link below:
Or… if you're struggling to adapt and are ready to flee from a new job that has lied to you pretty much from day one, you also won't want to miss this training.
I'll show you how to get your LinkedIn profile up to snuff so that you start reeling in new six-figure job interviews, and help you be successful in landing an honest, high-paying job on your terms.
Click HERE to reserve your seat.
Either way, I'm looking forward to your attendance.
Be well!
Lisa

Lisa Rangel – Executive Resume Writing Services
Chameleon Resumes
Posted:
---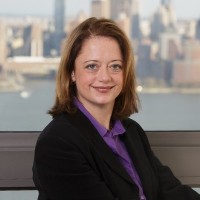 Lisa Rangel and the Chameleon Resumes team have helped over 6,000 executives and senior professionals land the 6-figure positions they deserve.
If you want to work with an elite team of former Fortune 500 recruiters, executive resume writers, and job landing experts so you can win the attention of hiring managers and land more lucrative interviews, sign up for an exploratory call so we can discuss how our 4-stage META Job Landing SystemTM can help you land your next 6-figure position.
---