Thursday, 9/28 was my 23rd wedding anniversary, and my hubby and I went out to a local comedy show and dinner to celebrate.
The headliner of the evening was a comic named Joe Conti.
Salt-of-the-earth Jersey guy with the funny but somewhat typical poke-fun-of-Jersey-but-love-Jersey humor.
Joe started to joke about NJ drivers.
He said, "New Jersey drivers are the best in the world. We drive in one of the most compact people per square foot locations. But the main reason why we are such good drivers is we are aggressive and defensive at the same time."
He went on to describe how we are pissed off when anyone cuts us off and goes slower than we do, but in the same breathe we are yelling at the guy behind us for riding too close to the bumper and being "up my a**".
Funny… An old comedy line in NJ, but it's true and it still makes me laugh.
We are aggressive AND defensive.
I think that's why I have an awesome job search consulting company.
I teach clients to be aggressive (proactively promote yourself) and defensive (always be ready for what the world throws your way).
Sometimes you have to plan and execute to go after a promotion.
Sometimes you have to react to getting an unexpected layoff – to land what you equally had (or better) in a short period of time.
Aggressive and defensive.
Manage your executive career like the best drivers in the world… According to Joe.
Be aggressive and defensive with our Get Hired Fast Success Package ($297):
http://chameleonresumes.com/ghf
What will you get?
Learn how to format your resume and write your achievements to stay ahead of the competitive traffic.
Know how to create a target list to reach out to companies, and know what to say to develop job leads when the threat of a layoff is "up your a**" and you need to be ready.
Understand how to promote your wins to your boss for a raise and during a positive performance review to proactively position yourself for your next promotion.
All for $297. Here it is: http://chameleonresumes.com/ghf
Be well!
Lisa
Lisa Rangel – Executive Resume Writing Services
Posted:
---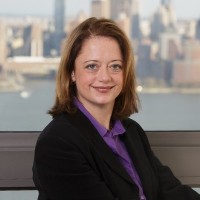 Lisa Rangel and the Chameleon Resumes team have helped over 6,000 executives and senior professionals land the 6-figure positions they deserve.
If you want to work with an elite team of former Fortune 500 recruiters, executive resume writers, and job landing experts so you can win the attention of hiring managers and land more lucrative interviews, sign up for an exploratory call so we can discuss how our 4-stage META Job Landing SystemTM can help you land your next 6-figure position.
---