Let's face it: executive job search candidates hate applicant tracking systems (ATS) as part of the job search process. As a former recruiter of finance and other corporate executives, I have used ATS systems (Taleo, Bullhorn, SAP, Bond Adapt, PeopleSoft and others) for a number of years and knew from the beginning that they were here to stay. After attending a recent Society of Human Resources Management (SHRM) seminar on ATS Selection & Optimization, it is very apparent that this sentiment is still very strong and ATS systems are not going anywhere. In fact, it is the complete opposite: recruitment and talent management systems will continue to be embedded within the employment landscape…so what is an executive job seeker to do?
• Show that you embrace technology. If you have a robust online presence, it subliminally sends a message that you can use and welcome the use of technology in all facets of professional life: job searching, work productivity, people networking, time management, etc…
• Use a reverse chronological format for laying out your resume, as it is the format that ATS systems are designed to digest. The more predictable of a location your information is found on your resume, the more likely your resume will be imported into the ATS system properly. So don't be too creative with resume layout protocols.
• Utilize key words from the job description naturally throughout the text of your resume. This will help with search term optimization—having the terms used by recruiters to find candidates like you used within your resume.
• Ensure your resume can be opened on mobile devices as ATS systems are now being adapted to integrate with mobile technologies. In addition to a Word file, keep a .txt formatted resume on hand for applications asking for this type of file submission.
• Don't fight the ATS process. Showing you can welcome this format, will show hiring authorities that you will comfortably use their other onboarding, talent evaluation and performance management cloud-based systems that are used for other HR functions, such as Workday and Successfactor. If the hiring team feels you will not adapt well to this technology culture (regardless of the industry), they may pass on considering you for the position being concerned about you not being the right fit within the organization.
By accepting that ATS systems are here to stay and committing to mastering their use, you are telling the hiring managers that you understand the value of starting and developing relationships using technology as tool to facilitate that relationship. It is certainly not a substitute for human interaction, but if a properly optimized resume gets you through an ATS system to receive an interview call from a person, then it is a viable tool to start a human interaction. Shift your mindset to embrace this concept and I am certain you will see better job search results.
Be Well!
Lisa
Posted:
---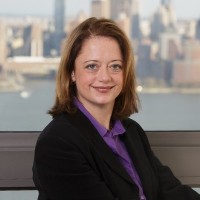 Lisa Rangel and the Chameleon Resumes team have helped over 6,000 executives and senior professionals land the 6-figure positions they deserve.
If you want to work with an elite team of former Fortune 500 recruiters, executive resume writers, and job landing experts so you can win the attention of hiring managers and land more lucrative interviews, sign up for an exploratory call so we can discuss how our 4-stage META Job Landing SystemTM can help you land your next 6-figure position.
---