Imagine after 14 years of solid performance reviews, management changes and you start receiving unfounded poor performance reviews.
If this started to happen to you, would you think your days were numbered at your job?
Or would you hang on hoping the new management will eventually see you do good work?
What about if publication after publication wrote about how your profession will be replaced by artificial intelligence or automation in 3-5 years? Would you preemptively prepare for a new career or figure out how to work within the new ways of your profession? Or would you just hope it doesn't happen to you?
You would be surprised how many people ignore the clear-as-day signs before them that their job is in jeopardy.
I don't say this critically.
It's tough admitting your job is in jeopardy… especially if it's been a great run for you up to this point.
Keep in mind, as my mom always says, "This too shall pass."
I have come to learn this applies to bad things AND good things.
Everything passes at some point. Even great jobs.
And you should always be ready.
These are two recent conversations I've had:
(1) I had a detailed conversation with a mid-50 year old senior professional who came to realize his job is in jeopardy since he started receiving bad reviews after a long successful stretch.
He came to the realization his time may be limited and he needs to be ready.
(2) I had a chat with a millennial who knows her job will be gone in 3-5 years (if not sooner) and she is getting ready for it now. But she doesn't understand how senior professionals who are 10-20 older that her in the same department aren't getting ready for the likely similar demise. She said, "It's like they think their 80-hour work weeks are going to prevent the inevitable."
Imagine that. Pretty insightful millennial, if you ask me.
—> So ask yourself this question:
What signs are you ignoring in your profession?
You know the answer.
You know you have signs that you have to stop ignoring and start preparing yourself for what's next.
Start here: Three Easy-Plug-In-Info Resume Templates
Get the 3 interview-generating resume templates I have designed that have landed our clients interviews.
Included with the 3 resume templates are:
**Detailed instructions on how to write achievement-based bullets that set you apart in a task-based world.
**3 streamlined resume layouts to choose from that will help draw the hiring managers eye through the document to keep their attention to increase the odds of getting a call for an interview.
**Peace of mind that you are using resumes designed by a successful recruiter who knows what gets past ATS and grabs hiring managers attention.
So start facing what you know you have been ignoring and begin to take care of your future with this one step:
Three Easy-Plug-In-Info Resume Templates
You will feel so much better that you did.
Be well…
Lisa
Lisa Rangel – Executive Resume Writing Services
Chameleon Resumes
Posted:
---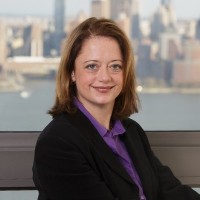 Lisa Rangel and the Chameleon Resumes team have helped over 6,000 executives and senior professionals land the 6-figure positions they deserve.
If you want to work with an elite team of former Fortune 500 recruiters, executive resume writers, and job landing experts so you can win the attention of hiring managers and land more lucrative interviews, sign up for an exploratory call so we can discuss how our 4-stage META Job Landing SystemTM can help you land your next 6-figure position.
---