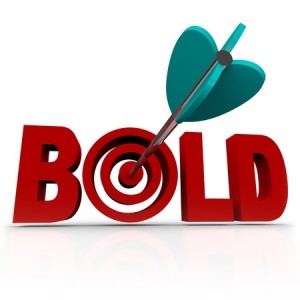 Being interview ready, means more than showing up with your resume materials in-hands. It's about showing the hiring manager how prepared you are for their role, and how easily you will be able to step into their open position. At the end of the day, the hiring manager wants to know how easy or difficult it will be to transition you onto their team.
You need to be bold in interviews and act like you have the job to land the job you are after. And to do that, you need to make an impact during your in-person interviews.
Creating a 30, 60, and 90 day plan of action using the steps below shows not only initiative, but that you are ready to be a candidate of action.
4 Steps to Prepare a 30-60-90 Day Plan:
1. Gather the relevant information from the job posting and first round interviews….and online resources

The trick with having a plan ready to go during your final round of interviews is to start preparing information and materials early on in the process. The job description will include the most relevant and pertinent skills and outstanding items, for your new role.
Narrow down the key issues based on the job description, by what was asked about during your first few phone interviews. For example, if "managing the continuity plan" is mentioned in the job description but you are never asked about it during your interviews, it's a good assumption that this is a secondary skill used in the role, and therefore, not a critical component of your role.
Once you have gathered the right skills from first-hand experience, be sure to use online resources including LinkedIn and Google, to find out about any other company-specific information or goals that would be useful in tying everything together to demonstrate your leadership skills.
2. Put key skill sets into different categories
Now that you've narrowed down the relevant skills for the position, you are able to speak to more than three without overwhelming the team if you can categorize them. In other words, put like items with like.
If there are several mentions in the job description related to communication, "Communication" then becomes a category for you to assign different touch points to. Keep whittling down the list until you have three categories.
3. Make sure you ask the right questions during the interview process
When appropriate, most likely when you are speaking to the hiring manager for the first time (HR or the recruiter will probably not know the answer), ask, "What are the critical issues for this position to tackle in order to be successful?"
It's that easy – their answer will provide you with the hot button topics that you will need to address in your 30-60-90 day plan. Be sure to pay attention to any suggestions they include along with mention of things that were tried in the past.
4. Brevity is important
Having a great 30-60-90 day plan will absolutely make you stand out as the leading candidate, but making too many assumptions in your plan has the potential to cross the line and potentially even offend your audience. Instead, your plan should be focused on critical categories with some suggestions of how you are going to tackle each of them. You aren't knowledgeable enough about the new position or company to say exactly how you will get things done, so instead stay at the strategic level as much as possible.
For most executive job seekers, keep it to three slides, at most: one for 30 days, one for 60 days and one for 90 days. For each slide, be sure to carry over the relevant categories consistently and add some key milestones where appropriate. Here's a hint: you should always include items such as "Building Relationships with Key Stakeholders" and "Team Building;" particularly for senior level positions. Imagine yourself on the job the first day and think, "What would I tackle first? Who would I want to reach out to first for direction?" These questions should be reflected in the action items on your slides.
Having a stellar plan during the interview process is a bold statement, that most will not be able to ignore. It's a confident move, and one that will pay off in spades if you are able to do it without implying previous actions weren't done well and that you don't have all of the answers… yet.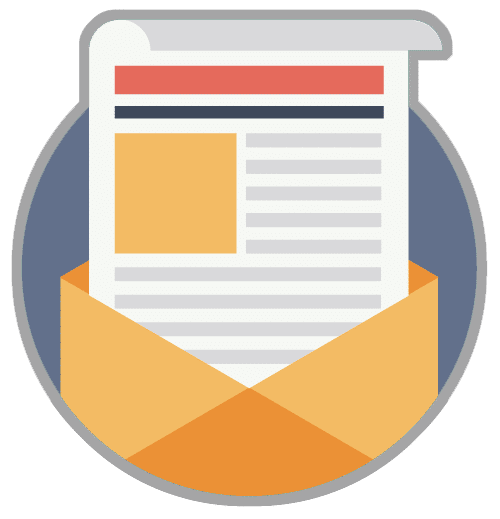 Landing your next job doesn't have to be an overwhelming, frustrating or time-sucking task. Get daily tips on how to find the position you deserve,  delivered right to your inbox:
The #1 addition every resume needs in 2023 and beyond.
How to get prepared for a job change even if you like the job you have.
How to handle a chaotic job market and where to focus your job-seeking efforts (hint, it's not the job boards).
Where to find great jobs without submitting 500 meaningless job applications.
How to slice through the Applicant Tracking System B.S. and land a 6- figure role you love.
How to track down the "unpublished job market" and have your pick of the best jobs out there.
How to write a resume that will hit hiring managers right between the eyes and have them scrambling to book your interview.
How to get up to speed with your online branding and write a LinkedIn profile that positions you as the #1 expert in your field.
How to approach job seeking with the "human touch" so you can keep the bots at bay.
And finally, access to our 4-stage META Job Landing system we've used with thousands of job seekers just like you.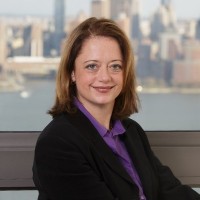 Lisa Rangel and The Chameleon Team are the only executive resume writing, LinkedIn profile development, and job landing consultancy who has been hired by LinkedIn and recognized by Forbes. Our 4-Stage META Job Landing System stems from decades of corporate and executive recruiting experience to position you to land your next 6-figure role faster.

Looking for an article on a particular topic? Use the search below...