Better They Cry Than-A You Cry – Career Advice from My 75-Year Old Italian Nana
When my daughter was born 14 years ago, my then 75-year old Italian Nana came to stay with me for 2 weeks to help me with the baby.
C-section kicked my butt. 
I was even more exhausted than the just-had-baby norm.
My grandmother was (and thankfully still is) a Godsend.
At one point during her stay with us, my newborn daughter was having a particularly ear-piercing fussy cry a few days into her new life.
And I was flustered, like a new mom should be.
How can I make her stop crying? Feeding… diaper change… wrap her in a baby blanket burrito…
Nothing was working.
I was getting desperate to make her feel better, not sure what to do.
Feeling panic creep over me…
My Nana felt my frustration, as I was holding my daughter.  She watched me rock her and walk around with her as additional failed attempts to get her to stop crying.
That's when this pearly piece of wisdom came from my Nana, who is 5th-grade-educated and wiser-than-wiseman:
"Better they cry than-a you cry."
[Yes, say it aloud with your best Italian accent. It sounds even better
that way].
Best. Advice. Ever.
Done in 6 powerfully combined words versus volumes of child psychology and parenting books.
Think about it.
— Save the kid from every cry, and he has no resiliency to get through life and self soothe, which in the end makes the parent (me) cry. Better he cries now than me cry later.
— Give the kid everything she wants, she grows up to feel entitled, which in the end makes me cry. Don't give them everything they want now, let them cry over it now. And I won't cry later, since she has learned to work for what she has.
My Nana's statement is the parental wisdom juggernaut!  Examples of this working are endless!
If we cater to every child whim, even at an infant age, we are not helping the child and we are forgoing the foundation of a deep relationship with our child (i.e. The kid looks at us like a problem-solving cash machine/Uber-driver and it becomes much more transactional in nature, right?)
Same with executive employees and their employers.
I had the opportunity to apply this career advice with an executive client last week.
She was so nervous about giving notice at the right time.
What if they were mad?
What if it wasn't a good time for the department to lose her?
What if she was leaving them in a lurch?
I explained the company knew she would always put the company first. They knew she enabled co-workers poor habits to ensure projects went off without a hitch.  They knew, up to this point, she was blindly loyal.
The company knew she did everything to make sure the company was happy.
I reminded her of why she looked for the job in the first place: despite her crazy loyalty, the company was considering moving her position from the northeast to the southwest, knowing she could not move. Frankly, it's a business decision, but it adversely affected her, regardless of her years of productive loyalty.
The light went on in her head.
She needed to take care of herself.
The company will survive. And now that she found a new job, she needed to give notice and not worry how her departure will affect the company.
"Better they cry, than-a you cry," I said to her, using my Italian accent for further impact and charm.
You have to put the oxygen mask on your own career first at times.
Often, actually.
Not just in the job search, but in picking high-profile projects, plum
assignments and performance-visible initiatives.
Be collaborative, but not a doormat.
If you worry about the company too much, you end up feeling resentful and bitter.
Then you cry.
Not good.
By taking care of yourself, you end up being a better employee and
contributor. And when you leave, the company may cry.
But it's better they cry than-a you cry.
And they will continue on….
Always have your resume, profile and search ready to go for inquiries, dream jobs, unforeseen corporate restructuring and networking.
Be Well,
Lisa
Lisa Rangel – Executive Resume Writing Services
Chameleon Resumes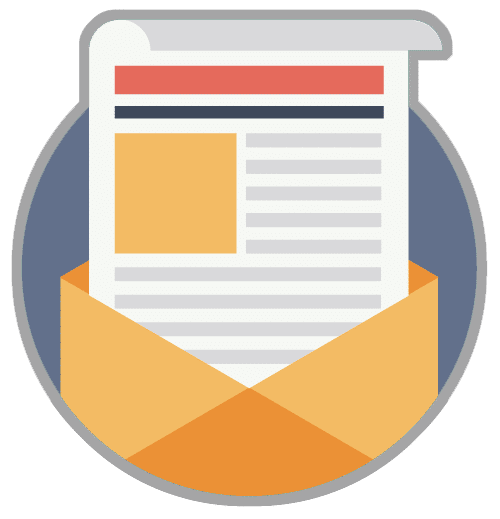 Landing your next job doesn't have to be an overwhelming, frustrating or time-sucking task. Get daily tips on how to find the position you deserve,  delivered right to your inbox:
The #1 addition every resume needs in 2023 and beyond.
How to get prepared for a job change even if you like the job you have.
How to handle a chaotic job market and where to focus your job-seeking efforts (hint, it's not the job boards).
Where to find great jobs without submitting 500 meaningless job applications.
How to slice through the Applicant Tracking System B.S. and land a 6- figure role you love.
How to track down the "unpublished job market" and have your pick of the best jobs out there.
How to write a resume that will hit hiring managers right between the eyes and have them scrambling to book your interview.
How to get up to speed with your online branding and write a LinkedIn profile that positions you as the #1 expert in your field.
How to approach job seeking with the "human touch" so you can keep the bots at bay.
And finally, access to our 4-stage META Job Landing system we've used with thousands of job seekers just like you.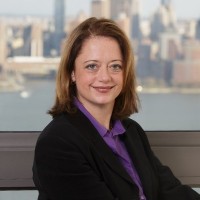 Lisa Rangel and The Chameleon Team are the only executive resume writing, LinkedIn profile development, and job landing consultancy who has been hired by LinkedIn and recognized by Forbes. Our 4-Stage META Job Landing System stems from decades of corporate and executive recruiting experience to position you to land your next 6-figure role faster.

Looking for an article on a particular topic? Use the search below...