4 Blog Building Strategies to Get You Noticed and Get You Hired
In a previous article we laid out all the reasons why an executive should keep a blog while on the job hunt. We covered everything from showcasing your skill set to expanding your network.
This time we're going to walk you through some blog building strategies so that you get noticed and get hired. Use our tips below to grow your blog's audience, make new important connections and get the attention of recruiters.
Joint Venture Partnerships
Joint venture partnerships are when you collaborate with another individual in your field on a project for your audience. Examples include Webinars, telesummits, classes and online workshops
JV partnerships are great for a few reasons. First, you get to make new contacts and network with influencers in your field. This in itself can lead to new job opportunities. Second, you boost your credibility and expertise by affiliating yourself with others. Lastly, you're exposing yourself to someone else's audience which increases your chances of being seen.
Press
It is possible to get free press online. In fact, blogs make it easier than ever for media outlets to find you and ask for a quote. This alone will help sky rocket your expertise and expand your reach. The best part? This kind of publicity is totally free.
You can also be more proactive in your search for press. Examples include:
• Joining Help a Reporter Out: This is a database of experts that journalists frequent to find quotes for their articles. It's free to join and you can sign up to get alerts when journalists are looking for quotes on certain topics.
• Appearing on Podcasts: Podcasts are like the new radio show. Their increasing popularity has paved the way for corporate and independent media outlets to create their own audio shows for their audience. As such they are always looking for new experts and voices. You can go to iTunes and search for podcasts related to your field. Then you can email the producers with your pitch to be interviewed on the show.
• BlogTalk Radio: Similar to podcasts Blog Talk Radio is where media goes to record audio shows for their audience. The difference here is that the show is live whereas with a podcast it's all pre-recorded. You can search Blog Talk Radio for popular shows in your field and pitch the producers.
Guest Posting
Guest posting is when you write an article for another blog. Simply search for popular blogs in your field or area of expertise and send them an email asking if they accept guest posts.
Many blogs are open to having guest contributors and this is a great way to get exposure to an audience you may not have had otherwise. Just make sure they allow you to put a short bio with a link to your website.
LinkedIn Publishing
LinkedIn is constantly rolling out new features. Their latest and greatest is LinkedIn Publishing, a new platform by LinkedIn where you can publish long form articles instead of just quick status updates. This would be a great place to share your blog articles (with links to your website of course) so that recruiters can easily find it.
While the feature hasn't been rolled out for everyone yet keep an eye out for it in the near future.
Be well!
Lisa
Lisa Rangel – Executive Resume Writing Services
Chameleon Resumes
Posted:
---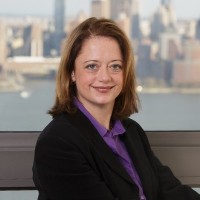 Lisa Rangel and the Chameleon Resumes team have helped over 6,000 executives and senior professionals land the 6-figure positions they deserve.
If you want to work with an elite team of former Fortune 500 recruiters, executive resume writers, and job landing experts so you can win the attention of hiring managers and land more lucrative interviews, sign up for an exploratory call so we can discuss how our 4-stage META Job Landing SystemTM can help you land your next 6-figure position.
---