Written by Lisa Rangel, Executive Resume Writer
Thank you for reading my blog. I debated whether to make this my first blog post, but I strongly feel sharing this experience will help someone else. That is this only reason I started to write this blog: to help someone else.
I started working with a new job search client a few weeks whom seemed very overwhelmed—more than the norm that I see in my work. She was thinking of all of the people she had to contact to find a job—and oh, she still had to find names of people to contact, because she did not think she knew many people that can help her find a job. And her resume, well that was a mess and she did not even know where to start there. Additionally, but not surprisingly, there were a few other topics she voiced concern over during our call. She had herself exhausted only 10-15 minutes into the call and we had not really done anything yet.
I listened. I listened some more. And then I suggested to her that she stop and breathe. We were silent on the phone for a few moments. She started to speak and I politely told her to stop and breathe. She did oblige, but I can only imagine what she may have thought of me on the other end of the phone.
After some silent time passed, I asked her what she thought she could get done today. She was not sure. I provided three suggestions asking her to pick one. She did choose one, albeit hesitantly. I could hear her screeching concern of leaving options on the table by making a choice. I reassured her we will get to them in immediate due time.
And then we started. That's it. We started working on her job search. That was the victory for that moment—frankly, for that day. But we have since significantly built on that accomplishment with more victories since that day. She has cultivated numerous new contacts in her field that have led her to other contacts. She has set up exploratory and actual interviews for positions she is seeking. She has learned of two additional fields that she can apply her skill set to for new roles to pursue. We have overhauled her resume and I have taught her how to easily create customized versions for various submissions she makes. She has set weekly metrics on activities she needs to do each week to move her job search forward. We actually achieved a bit more, but this blog post is already longer than I anticipated.
So my message to you is this: Whether you use self-help books, a fellow job seeker as a partner or a job search coach like myself, to move your job search forward, just decide to do one very small thing and then do it. Pick one more small activity and get that one done. Stay in the moment and keep doing one thing. Each item you do is a victory. Build on small victories. Don't look at ALL you have to get done or think you need to get done. Just focus on getting one thing done today. The momentum you will gain from completing that one activity will fuel the energy needed for the next one. It will leave you feeling good. And that's all you need…the energy from the last victory to accomplish the next one.
 
Written by Lisa Rangel, Executive Resume Writer
If you are interested in working with Lisa Rangel, an accomplished executive resume writer, social media profile writer and job search consultant, to achieve the social media exposure and land the interviews you want, sign up for an exploratory call now and learn about the Chameleon Resumes services that can help you land your next role.
Posted:
---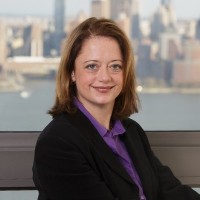 Lisa Rangel and the Chameleon Resumes team have helped over 6,000 executives and senior professionals land the 6-figure positions they deserve.
If you want to work with an elite team of former Fortune 500 recruiters, executive resume writers, and job landing experts so you can win the attention of hiring managers and land more lucrative interviews, sign up for an exploratory call so we can discuss how our 4-stage META Job Landing SystemTM can help you land your next 6-figure position.
---