CAREER DEVELOPMENT & JOB SEARCH LINKS

Below are 100+ additional resources covering job search, social networking, salary calculators, career research and entrepreneurial exploration to help get where you want to go in your career. Chameleon Resumes would love to hear additional suggestions you have about other sites that should be included on the list. Let us know at [email protected]. Here is the list:
Helpful Books
* The Twitter Job Search Guide: Find a Job and Advance Your Career in Just 15 Minutes a Day by Deb Dib, Chandlee Bryan, and Susan Britton Whitcomb
* Standing Ovation Presentations by Robyn Hatcher
* Talk to Strangers: How Everyday, Random Encounters Can Expand Your Business, Career, Income, and Life by David Topus
* Use Your Head to Get Your Foot in the Door: Job Search Secrets No One Else Will Tell You by Harvey Mackay
* Guerrilla Marketing for Job Hunters 3.0: How to Stand Out from the Crowd and Tap Into the Hidden Job Market using Social Media and 999 other Tactics Today by Jay Conrad Levinson & David Perry
* Social Networking for Career Success: Using Online Tools to Create a Personal Brand by Miriam Salpeter
* 100 Conversations for Career Success: Learn to Network, Cold Call, and Tweet Your Way to Your Dream Job by Laura Labovich and Miriam Salpeter
* Career Distinction: Stand Out by Building Your Brand by William Arruda and Kirsten Dixon
* Me 2.0, Revised and Updated Edition: 4 Steps to Building Your Future by Dan Schawbel
* The 250 Job Interview Questions You'll Most Likely Be Asked by Peter Veruki
* Now, Discover Your Strengths by Marcus Buckingham
* You Are a Brand!: How Smart People Brand Themselves for Business Success by Catherine Kaputa
* The Art of Possibility: Transforming Professional and Personal Life by Rosamund Stone Zander & Benjamin Zander
Professional Networking Organizations
www.financialexecutives.org – Financial Executives International website
www.thefeng.org – Financial Executives Networking Group website
www.aicpa.org – American Institute of Certified Public Accountants
www.shrm.org – Society of Human Resources Management
Professional Education
www.amanet.org – American Management Association
www.hbr.org – Harvard Business Review
www.ibr-magazine.com – Wharton School Publication
www.techcrunch.com – comprehensive resource for all things technical
www.ecornell.com – Cornell University's Online Programs
Free and Pay Job Search Sites
www.biospace.com – biotech and pharmaceutical news and jobs
www.career.com – enter in desired job title and location and the site will bring up matching positions
www.careerbuilder.com – browse jobs by category and location
www.dice.com – job search for technology professionals
www.execsearches.com – nonprofit jobs- connecting mission and talent
www.govexec.com – government executive website
www.healthcareitcentral.com – website for healthcare IT positions
www.healthjobsusa.com – Premier niche healthcare and medical job board w/1000+ clients and over 300,000 job postings
www.indeed.com – type in job title/location to pull up new job listings
www.job.com – source for local jobs, career advice and services to manage the job search
www.jobdig.com – job seekers, career advice, salary calculator, job board
www.jobplanet.com – Job board by type and location
www.juju.com – aggregator job search website
www.linkup.com – job search engine, updated automatically
www.medzilla.com – biotechnology, pharmaceutical, healthcare and science
www.monster.com – post a resume, search jobs
www.nationjob.com – professional and executive level jobs
www.nettemps.com – site for temporary and contract work
www.resumerabbit.com – post your resume in multiple places at one time.
www.risesmart.com – transition and outplacement services
www.salesjobs.com – site for sales opportunities for all levels.
www.simplyhired.com – search 5+ million jobs on the web
www.sologig.com – website for finding contract, freelance and consulting work
www.twitjobseek.com – browse jobs tweeted by employers
www.tweetmyjobs.com – browse jobs tweeted by employers
www.upwork.com – site for freelance assignments
www.usajobs.gov – the Federal government; official job search website
www.vault.com – Career news, tips and advice. Search employer ranking, browse schools
Career Tools and Blogs
www.job-hunt.org – job seeker resource
www.careerealism.com – job seeker resource
www.timsstrategy.com – Tim Tyrell-Smith's career development and job search resource
www.jibberjobber.com – A career management organizational tool for job seekers, recruiters and headhunters
www.recruitingblogs.com – Largest social network for staffing professionals
www.onetonline.org – O*NET online – an online job description search tool
www.hr-guide.com – a human resources guide
www.sandysinden.com – recent college student career and interview coaching
Salary Calculators & Relocation Guides
www.cbsalary.com/cost-of-living-calculator.aspx – Career Builder's cost of living calculator
http://www.greatplacetowork.com/best-companies/100-best-companies-to-work-for – Fortune 100 Best Companies to Work For
www.homefair.com/homefair/cmr/salcalc.html (The Salary Calculator) – Finance calculators for home, refinance, loans, and relocation
www.payscale.com – Compare your salary
www.salary.com – Salary, job search and education wizard
www.salaryexpert.com – Employee provided data from 10 million job incumbents
Government Information
www.dol.gov – The Department of Labor and Bureau of Labor Statistics which provides information to US citizens onwages, health plans and benefits, unemployment insurance and information for workers, employers and job seekers.
www.dol.gov/dol/audience/aud-unemployed.htm – Information on disability resources, job and training information, layoff resources, retirement and health benefits, statistical information, wages and work hours, and workplace safety and health
stats.bls.gov/home.htm – Bureau of Labor Statistics site with detailed information on employment and industry trends.Includes the Occupational Outlook Handbook
Recruiting Firms
www.adecco.com – world's largest staffing firm
www.manpower.com – world's second largest recruiting firm
www.randstad.com – top three largest recruitment firm
www.kornferry.com – world's largest executive search firm
www.heidrick.com – leading retained search firm
www.spencerstuart.com – leading retained search firm
www.russellreynolds.com – leading retained search firm
www.lucasgroup.com – contingency and retained search firm
www.kforce.com – prominent US recruitment firm
www.roberthalf.com – leading accounting, finance, legal and administrative recruitment firm
www.allegisgroup.com – global IT and corporate services firm
www.futurestep.com – A Korn Ferry company offering recruiting globally
www.michaelpage.com – UK based professional services recruitment firm
www.24seveninc.com – leading NYC creative staffing organization
www.aquent.com – creative staffing firm
Directories
www.newspapers.com – World newspapers
www.refdesk.com/paper.html Newspapers – USA and worldwide
www.careerfairs.com – Find a career fair near you
www.nationalcareerfairs.com – Over 300 career fairs in 76 cities
www.seniorexecs.org – Professional association for career federal executives
www.weddles.com – Association directory
Corporate & News Research Sites
www.annualreportservice.com – Largest free directory of annual reports online.
www.bbc.com – UK-based global news source
www.bizjournals.com – American Business Journals
www.businessweek.com – business magazine
www.caldwell-list.com – Direct mailing list companies
www.ceoupdate.com – Association news and executive careers
www.chicagotribune.com – Chicago newspaper
www.cnn.com – US-based global news source
www.forbes.com – Information for the world's best leaders
www.glassdoor.com – An inside look at jobs and companies
www.job-hunt.org – Career and job search resource
www.latimes.com – Los Angeles newspaper
www.military.com – Web resource for all aspects of military living
www.nytimes.com – NYC newspaper
www.rileyguide.com – provides free employment information
www.referenceusa.com – lead generation website
www.salesgenie.com – lead generation website
www.zoominfo.com – lead generation website
www.infousa.com – lead generation website
www.hoovers.com – Company profiles and industry information
www.sec.gov – Securities and exchange commission
www.sec.gov/edgar – Collection of submitted forms and reports from every domestic public company to the U.S. Securities and Exchange Commission (SEC)
www.vault.com – resource to inside corporate cultures and interview processes
www.washingtonpost.com – DC newspaper
www.wsj.com – Wall Street Journal

www.zapdata.com – lead builder that offers a D&B line of advanced business info products
Reference Checking
www.checkyourreference.com – Independent reference verification service
www.myreferences.com – A division of Allison & Taylor
Social Networking Sites
www.facebook.com – social utility that connects people with friends and others
www.linkedin.com – 100 million+ members. Manage your professional identity and build a network
www.twitter.com – connect with and follow who/what is important to you
www.xing.com – social network for business and career
www.ning.com – create a social community
www.bing.com – search Engine
www.google.com – aims to make search and sharing on the web more like real life
www.youtube.com – world's largest user generated video website
Entrepreneurial Resources
www.jimkukral.com – internet marketing resource who I have used and he rocks
www.thevirtualasst.com – a virtual assistant company
www.1shoppingcart.com – online payment acceptance tool
www.paypal.com – world's largest online payment tool
www.authorize.net – credit card acceptance tool
www.aweber.com – email marketing toold used by leading email marketers
www.wordpress.com – blogging and website development tool
www.business.com – Find, compare and research vendors
www.gotomeeting.com – meeting and webinar website
www.godaddy.com – domain name and hosting company
www.inc.com – Small business and entrepreneur resource and magazine
Resources for Future Job Seekers
http://financialcoachkids.blogspot.com/ – Financial Coach for Kids & Teens
http://www.seomoz.org/top500 – top 500 most linked websites
Lisa Rangel – Executive Resume Writing Services
Chameleon Resumes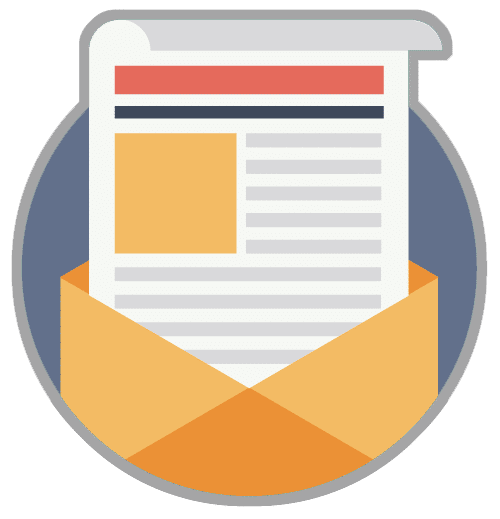 Landing your next job doesn't have to be an overwhelming, frustrating or time-sucking task. Get daily tips on how to find the position you deserve,  delivered right to your inbox:
The #1 addition every resume needs in 2023 and beyond.
How to get prepared for a job change even if you like the job you have.
How to handle a chaotic job market and where to focus your job-seeking efforts (hint, it's not the job boards).
Where to find great jobs without submitting 500 meaningless job applications.
How to slice through the Applicant Tracking System B.S. and land a 6- figure role you love.
How to track down the "unpublished job market" and have your pick of the best jobs out there.
How to write a resume that will hit hiring managers right between the eyes and have them scrambling to book your interview.
How to get up to speed with your online branding and write a LinkedIn profile that positions you as the #1 expert in your field.
How to approach job seeking with the "human touch" so you can keep the bots at bay.
And finally, access to our 4-stage META Job Landing system we've used with thousands of job seekers just like you.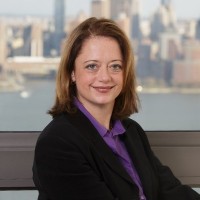 Lisa Rangel and The Chameleon Team are the only executive resume writing, LinkedIn profile development, and job landing consultancy who has been hired by LinkedIn and recognized by Forbes. Our 4-Stage META Job Landing System stems from decades of corporate and executive recruiting experience to position you to land your next 6-figure role faster.

Looking for an article on a particular topic? Use the search below...