Conquering Ageism: First-Hand Account from a Successful Job Seeker
Ageism is the classic job seeker hurdle that most people think is holding them back.
When I speak with these experienced executives and professionals who are struggling, I often find it is because of other reasons why they are not moving forward in their job search.
Reasons holding them back can look like:
Insisting on in-person interviews and not adjusting to interviewing by Skype or phone.
Failing to realize their skills have become dated in shrinking industries. They are less in demand compared to 10 years ago.
Lecturing during the interview with statements like, "Well, I have over 20 years of experience and this has always worked well for me." Do you know any young person who loves hearing that from people older than they are? Even if they are right? Did you like getting lectured when you were younger? At any age, who loves being lectured?
Asking if they can fax in their resume (yes, I swear this recently happened to me).
Blaming ageism is an excuse to not fix dated behavior – behavior a job seeker has complete control over.
Yes, ageism does exist. I am not saying it doesn't.
But ageism often doesn't exist where people say it exists.
Sometimes a job seeker is simply dated in their job search tactics, their resume presentation, their communication abilities or job skills – and that is not ageism.
That's simply not staying current.
Is this you?
You will make progress today if you own it.
The good news is it can be fixed.
Here is someone who did it:
Hi Lisa,
I'm not sure if you received my previous lengthy e-mail of "Thank You" for all the advice you have shared on your Webinars? I was someone who took your advice and applied it over the last 6 months. It paid off!!
Age discrimination was my biggest hurdle, but networking, determination and finding opportunity in the hidden job market led to my success. I found an opportunity, which led to an even bigger opportunity within the same company. I prepared for and succeeded making it through (6) rounds of interviews with Executive Level Managers.
I am blessed to inform you that I have landed a Senior Level Position with a generous Six Figure base salary, bonus, benefits, etc. that would not have materialized without your positive messages, direction and support. "Thank you so much Lisa"!!
Sincerely,
Gary C.
Do you want to know where Gary started?
His resume.
We designed his resume to have a current progressive layout and an achievement-driven language that led to more interviews.
See this and other resumes that demonstrate what a progressive resume is and what achievement-driven document looks like during my No-Cost master class training, "How to Design a Powerful Executive Resume to Land Interviews and Get the Offer!".
Click this link to register for the session of your choice
In the no-cost training session, I will address:
Formatting your resume to look current and progressive.
How to create an achievement-based resume bullet that tells the reader how well you did at your job.
Designing your document to showcase your promotions, so you don't look like you jumped between employers (yes, this happens, and it's the opposite of what you want).
Don't struggle anymore.
Grab your seat for the "How to Design a Powerful Resume to Land Six-Figure Interviews and Get the Offer!" training session of your choice HERE.
Don't miss it.
Time to make the move.
Don't have ageism be an excuse anymore, conquering ageism is within your reach.
Be Well!
Lisa
Lisa Rangel – Executive Resume Writing Services
Chameleon Resumes
Conquering Ageism: First-Hand Account from a Successful Job Seeker
Posted:
---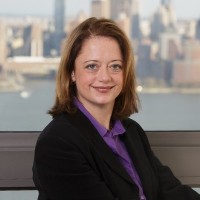 Lisa Rangel and the Chameleon Resumes team have helped over 6,000 executives and senior professionals land the 6-figure positions they deserve.
If you want to work with an elite team of former Fortune 500 recruiters, executive resume writers, and job landing experts so you can win the attention of hiring managers and land more lucrative interviews, sign up for an exploratory call so we can discuss how our 4-stage META Job Landing SystemTM can help you land your next 6-figure position.
---