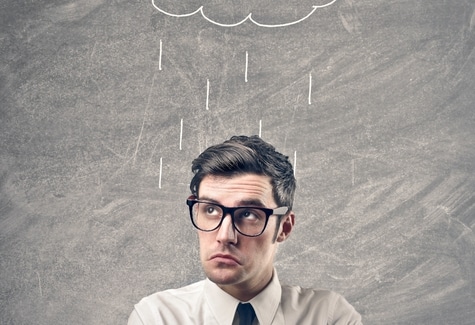 My husband and I went for dinner at a shoreside restaurant recently.
The weather was looking dreary, so we asked for seating inside the restaurant since it looked like it was going to rain and the forecast said as much.
Luckily we got a seat… Lucky because of what I am about to tell you…
The outside seating section of the restaurant was filled and mid-meal patrons started asking to be reseated inside so they didn't get rained on during their meal.
The restaurant staff was prepared and reseated mostly everyone very quickly. A few people were sprinkled on lightly. And there were a couple parties who got caught in the beginnings of the rain.
It was a bummer for them, and the restaurant made them as comfortable as possible. But….
One group of yahoos wanted their meal comped for free. The same meal they'd happily eaten 94% of… They said the rain ruined their meal.
The rain that was forecasted on the weather app all day when they decided to ask for outside seating.
The rain that the restaurant has no control over when it starts.
And then had the audacity to ask for a free meal that was perfectly cooked and serviced.
They blame the restaurant management for the rain.
Are you kidding me?
Thankfully, the restaurant manager said "no."
Rain happens.
And it's no one's fault.
But if you don't want to be rained on during your meal, and rain is in the forecast, eat inside.
Don't make it the restaurant's problem.
Absurd, right?
Well, as absurd as this, I hear this absurdity from job seekers at all levels every single day.
They are aghast at losing their jobs, but they work for a company whose product has been losing market share for decades to advancing technology (think newspapers, old technology, television, etc).
They are enraged for being laid off when management changed, yet they had signs for months that management was changing and the incoming management had a track record of bringing in their own people.
They sit at their desk every day for lunch, don't ever go out with anyone to develop a network of support, and then wonder why they don't have a network when they find themselves laid off.
Blame the rain on management, eh?
This is what happens when you don't take responsibility for your situation.
The group of dining yahoos CHOSE to sit outside on an overcast evening with rain in the forecast…and refused to take responsibility.
The aghast job seekers made the choice to hide at their desk and avoid networking…and refuse to accept the pitfalls.
Your situation—positive or negative—is your problem, and nobody else's.
It's much the same when it comes to finding a great job that you're excited to go to each day.
You're delusional if you think said job is going to fall out of the sky, and land in your lap.
Instead, if you are waist-deep in a job search and serious about finding your position, you're going to have to take responsibility, and hunt it down for yourself.
Which is exactly what our Ultimate Job Search Plan does.
We'll hold your hand and walk you from A to Z as we build a plan to land an offer quickly. Plus, with the personal 1-on-1 coaching aspect of the Ultimate Job Search Plan we'll help you get the professional development AND financial compensation you deserve.
Don't be the dining yahoos who waited until the last minute, then complained about being rained on…
Be more like the proactive diners who moved well in advance…
Start your Ultimate Job Search Plan here:
https://chameleonresumes.com/ultimate-job-search
Be well!
Lisa
Lisa Rangel – Executive Resume Writing Services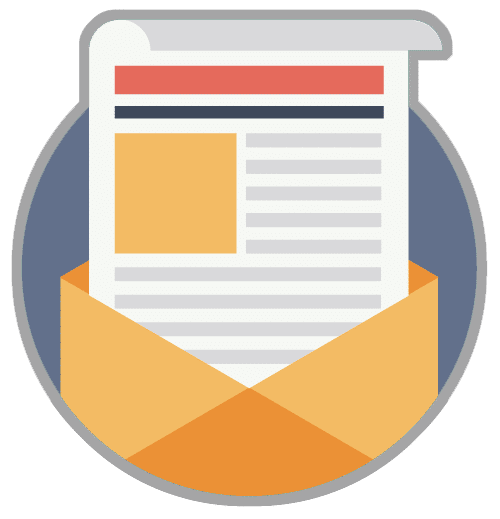 Landing your next job doesn't have to be an overwhelming, frustrating or time-sucking task. Get daily tips on how to find the position you deserve,  delivered right to your inbox:
The #1 addition every resume needs in 2023 and beyond.
How to get prepared for a job change even if you like the job you have.
How to handle a chaotic job market and where to focus your job-seeking efforts (hint, it's not the job boards).
Where to find great jobs without submitting 500 meaningless job applications.
How to slice through the Applicant Tracking System B.S. and land a 6- figure role you love.
How to track down the "unpublished job market" and have your pick of the best jobs out there.
How to write a resume that will hit hiring managers right between the eyes and have them scrambling to book your interview.
How to get up to speed with your online branding and write a LinkedIn profile that positions you as the #1 expert in your field.
How to approach job seeking with the "human touch" so you can keep the bots at bay.
And finally, access to our 4-stage META Job Landing system we've used with thousands of job seekers just like you.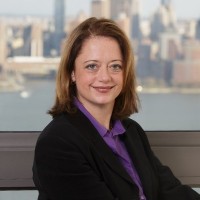 Lisa Rangel and The Chameleon Team are the only executive resume writing, LinkedIn profile development, and job landing consultancy who has been hired by LinkedIn and recognized by Forbes. Our 4-Stage META Job Landing System stems from decades of corporate and executive recruiting experience to position you to land your next 6 or 7-figure role faster.

Looking for an article on a particular topic? Use the search below...