A good friend of mine posted on Facebook over the weekend, she had perfect hooded sweatshirt weather at the beach. Truly one of my favorite times during the year.
Picturing this tranquil beach sparsely populated by hooded beachgoers due to the chill in the air, somehow led me to think of email inboxes. It made me think of the fact that successful job seekers go where the herd does not go. (Really. It did. I know I need to get out more…but that is another post on a much different type of blog.)
Think about it:
-Would you want your resume to be 1 of 50 resumes in an inbox or 1 in 2000 resumes captured by a resume database that still needs to have a search done to hopefully pull up your resume? Clearly no guarantees either way, but the odds of the former are clearly preferred.
– Would it be nice to have your resume in the proverbial hooded sweatshirt in an uncrowded, sandy inbox? Or amongst the herd of summer sun worshippers who fight for parking spots and choice opportunities by going to the job boardwalk at the same time?
Savvy job seekers avoid the herd, get positive results and experience qualitative interactions. They reach out to hiring managers directly. They network with employees at target firms one-on-one. They engage their personal and social media connections in a give and receive manner.
If you read my previous blog post, you learned the top 3 sources used by corporate recruiters are (1) Personal Networks, (2) Social Media Networks and (3) Employee Referrals. Job seekers with results get their resume into venues that attract smaller populations to increase the chances of getting noticed and receiving that coveted call for the interview.
Be the person on the beach in the fall with the warm sweatshirt relishing in the crisp, salty air. It is a more serene, personalized and civilized approach to enjoying the beach. It is these ways of enjoying life differently, as with employing a variety of non-mainstream job search tactics, which can add dimension to life's pleasures and improve results of your search.
Written by Lisa Rangel, Executive Resume Writer
If you are interested in working with Lisa Rangel, an accomplished executive resume writer, social media profile writer and job search consultant, to achieve the social media exposure and land the interviews you want, sign up for an exploratory call now and learn about the Chameleon Resumes services that can help you land your next role.
Posted:
---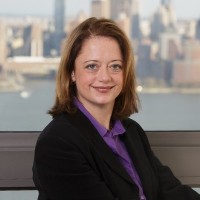 Lisa Rangel and the Chameleon Resumes team have helped over 6,000 executives and senior professionals land the 6-figure positions they deserve.
If you want to work with an elite team of former Fortune 500 recruiters, executive resume writers, and job landing experts so you can win the attention of hiring managers and land more lucrative interviews, sign up for an exploratory call so we can discuss how our 4-stage META Job Landing SystemTM can help you land your next 6-figure position.
---