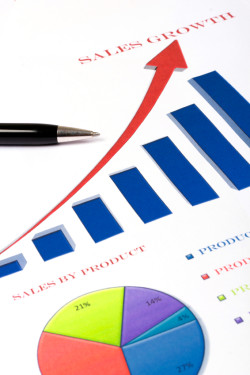 As a Sales Executive that a company may hire, your job will be to demonstrate how you will bring new business and attract sales talent to their organization.
In addition to driving sales, identifying new markets and expanding business with existing clients, you may be leading the sales force driving sales activity, delegating new client leads, assigning sales regions to your sales force, and/or providing ongoing training to Business Development Managers to keep them engaged and motivated.
You'll need to convey to the human resources contact, C-level executive and other executives involved in the hiring process who will receive your Sales Executive resume that you have demonstrated achievement in the areas of expertise they seek for their open Sales Executive role. Here are four Sales Executive Resume tips to consider as you shape your executive resume for a potential position.
1. Position Your Sales Accomplishments Over Your Sales Skillset
The company interviewing you is looking for a proven winner who can bring new sales, expand business with current clients and attract high-caliber sales talent to the company to keep the business growing and flowing. Listing your skills and abilities on your Sales Executive resume – especially early in the resume – without citing your successes and accomplishments, does little to convince your potential employer of your capabilities to make an immediate and sustained impact.
Remember, in a very competitive economic times, that actions speak louder than words. Or in resume-speak, achievements speak louder than skills. Your accomplishments in previous sales positions testify to your skillset, while hypothetical skills alone only illustrate that you believe in your abilities—but lack the evidence to back it up.
Here are examples of sales accomplishment bullets that can be included in the summary section of a resume:
Championed the growth of Digital Automation Tech, Inc. from $250M to $1.2B in revenue in a 3-year period under personal leadership.
Created a global distribution channel system that drove market dominance from 21% to 53% marketshare.
View a sample Sales Executive resume.
2. Highlight Your "Soft Skills" of People Management on Your Sales Executive Resume
Point out your people skills early on in your resume. For example, have you served on boards, planning committees or groups where decisions were made that affected your previous employer? Cite your involvement and the successful outcomes of the groups. If you have supervised employees, note the positive results. If you terminated unproductive workers or advanced superior individuals, chronicle these accomplishments since your new employer may expect similar success from you as the employee with "fresh eyes and insights." Companies are looking for job candidates who indicate that people like to work for them. What part of your job experience best communicates how you can inspire those who report to you?
Here is an example of a bullet that demonstrates ability to lead a sales force successfully:
Fostered atmosphere of sales excellence while guiding direct sales force to deliver a 600% improvement in annual sales production.
3. Demonstrate Your Strategic and Innovative Thinking
As a Sales Executive, you'll need to develop innovative ways to reach potential customers and to communicate the value proposition of your new company's products or services. You will make strategic adjustments with BDMs to maximize leads. Do you have the wisdom and discernment to make these critical decisions? And how do you plan to convey this skill to your potential new employer?
You can't just say you're innovative, strategic or both on your Sales Executive resume. How can you best show those traits in your resume? Cite times when you used your leadership skills to make long-range decisions to benefit a past employer. Were you able to affect operations in any manner that improved the company's profits? You can at least point out programs, campaigns, and events that you created or managed that helped your company's bottom line. If you have previous employee management and mentorship experience, list that as well.
4. Leadership Through Character and Technology
Whether you're the lone Sales Executive for your new company or the supervisor of others in similar roles, you'll be responsible for keeping motivating yourself or other sales force members. How do you demonstrate this capability? If you're in a leadership role where your superiors are counting on you to train other sales people, what skills can you include that show your capacities? Naturally, the figures of your past sales or those of the employees you supervised in the past should be a convincing tool to answer the first question. Any other engagements that show your character – such as pro bono work for non-profits or membership in benevolent societies – can also point towards your leadership.
Technology awareness and skills in the areas of presentation, CRM, appointment scheduling platforms, reporting and productivity applications and the use of online training tools can also help to convince your potential employer that you have the most progressive skills and cutting-edge resources to attract, empower and train others. Again, it's paramount that you briefly summarize past achievements if you want to land that next job.
Get the most out of your Sales Executive resume by partnering with Lisa Rangel, an expert on executive resumes in many industries and a paid LinkedIn contributing writer. Sign up for an exploratory call now and learn about Chameleon Resumes services that can help you with your next career move.
A recruitment professional for over 13 years, Lisa frequently provides career insights and advice. She shares her perspectives with Forbes, LinkedIn, About.com, Investor's Business Daily, Crains New York, the Chicago Tribune, Fast Company and other popular publishers.
Be Well!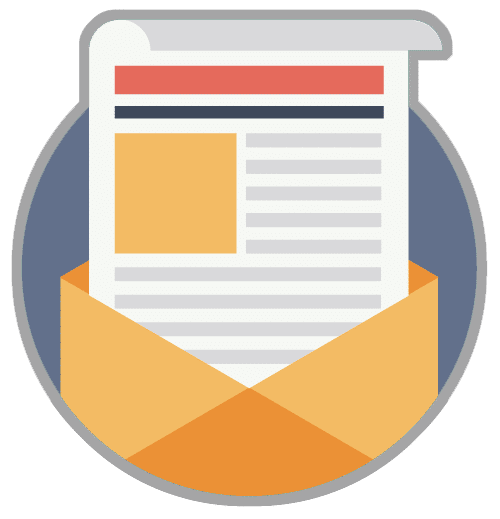 Landing your next job doesn't have to be an overwhelming, frustrating or time-sucking task. Get daily tips on how to find the position you deserve,  delivered right to your inbox:
The #1 addition every resume needs in 2023 and beyond.
How to get prepared for a job change even if you like the job you have.
How to handle a chaotic job market and where to focus your job-seeking efforts (hint, it's not the job boards).
Where to find great jobs without submitting 500 meaningless job applications.
How to slice through the Applicant Tracking System B.S. and land a 6- figure role you love.
How to track down the "unpublished job market" and have your pick of the best jobs out there.
How to write a resume that will hit hiring managers right between the eyes and have them scrambling to book your interview.
How to get up to speed with your online branding and write a LinkedIn profile that positions you as the #1 expert in your field.
How to approach job seeking with the "human touch" so you can keep the bots at bay.
And finally, access to our 4-stage META Job Landing system we've used with thousands of job seekers just like you.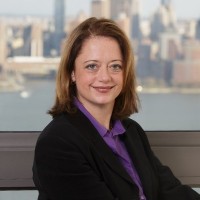 Lisa Rangel and The Chameleon Team are the only executive resume writing, LinkedIn profile development, and job landing consultancy who has been hired by LinkedIn and recognized by Forbes. Our 4-Stage META Job Landing System stems from decades of corporate and executive recruiting experience to position you to land your next 6 or 7-figure role faster.

Looking for an article on a particular topic? Use the search below...