Most people think that entrepreneurial traits only apply to the success of business owners. The reality is that thinking like an entrepreneur can go a really long way in any situation, especially when vying for high level jobs with high level problems.
Bringing forth your entrepreneurial side will take you far on the job hunt. Follow our guide to find out how.
Always be marketing, selling and closing.
In the world of entrepreneurship there are many popular sayings, such as "always be marketing," "always be selling," and "always be closing." The idea is, regardless of the business climate or marketplace situation, you must constantly be marketing to give your company exposure. This builds trust and consistency so when they are ready to purchase what you offer, they are ready to buy from you.
The same applies to the executive job hunt and once you are on the job. Even if you're not currently looking for a job you must always be marketing, selling and closing. This includes positioning yourself as an expert on social media outlets such as Twitter, going the extra mile in connecting with people and perhaps even incorporating some online marketing strategies.
Focus on providing value.
There's a big difference between employees and entrepreneurs. Employees get paid for their putting in a set amount of time into their work, entrepreneurs get paid for providing value. How does this apply to your job hunt? When you're vying for a leadership position it's more about what value you can provide than how many hours of work you'll be putting in.
This may be a subtle difference, but it really packs a punch. Imagine what an impression you'll make to a potential employer if you can tell them what value you provide for the company. That's essentially what they are looking for – what you can do for them.
A good question to ask yourself to get clear on this is "How can I be of service to this company and how can I articulate it?"
Think outside of the box.
There is a high level of value placed on people who can solve problems. Often times solving problems requires thinking creatively. Being able to put yourself outside of an obstacle in order to find a solution speaks volumes about what kind of an executive you will be.
One great way to articulate this to potential employers is to look at past experiences where you've put out some fires. Have a few stories in your back pocket for those situational interview questions.
The fortune is in the follow up.
There's another saying entrepreneurs often hear in business, "The fortune is in the follow up." Essentially, business owners can lose up to half their revenue by not following up with prospects.
The same applies to your job hunt. Imagine losing half your job prospects just because you didn't shoot over an email following up on the progress of your application.
Some people really fear following up because they don't want to sound annoying. The reality is that it's your job to let employers know what you can provide for them. If that requires you to check-in then in it's in your best interest to do so.
Be Well!
Lisa
Lisa Rangel – Executive Resume Writing Services
Chameleon Resumes
Posted:
---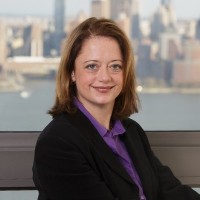 Lisa Rangel and the Chameleon Resumes team have helped over 6,000 executives and senior professionals land the 6-figure positions they deserve.
If you want to work with an elite team of former Fortune 500 recruiters, executive resume writers, and job landing experts so you can win the attention of hiring managers and land more lucrative interviews, sign up for an exploratory call so we can discuss how our 4-stage META Job Landing SystemTM can help you land your next 6-figure position.
---