The Evil HR Lady is a real person.

Her name is Suzanne Lucas and she is at evilhrlady.org.

And Suzanne has a TED Talk called ""Forget Talent & Get To Work" where she says employers should focus on skills and not on talent
In the TED Talk video, she tells a story how she complimented her organist friend after a performance by saying, "You are so talented."

He friend didn't really take it as a compliment and replied, "Thanks. I am not more talented than others, but I do work really, really hard at this." Her friend developed a skill.

That's when Suzanne had an epiphany that companies are seemingly always after natural talent and not seeking people who have shown they have learned skills and demonstrated they have a pattern of successfully learning skills.

I was so inspired by Suzanne's TED Talk that I reached out to interview her. She graciously allowed me to ask her some questions remotely, as she is based in Switzerland.

Here are some questions I asked her
(1) What do you recommend to candidates in marketing their skills in a talent-seeking world?
–> Show the employer how you adopted and have used that skill. Outline a success with the skill. Never lie about having a skill you don't possess.
(2) How to you recommend career changers to use your information about showcasing skills?
–> Tie the task of the proposed job to a skill you have and show how you have accomplished using that relevant skill. Help the hiring manager connect the dots between your skill and the task they need done—that your skill is transferable.
(3) What about employers who don't want to train and want new employees to ""hit the ground running?"
–> If after connecting dots for hiring managers between your transferable skills and what the employer needs accomplished, you are still not considered for the role, well sometimes you have to walk away. It's really important to find employers who "get it." Connect with recruiters who aren't just looking to check boxes of qualifications and are open-minded to looking at (direct or transferable) skills versus natural talent. Employers who "get it" will want to see how you demonstrate success with your skills.

Suzanne nailed it.

Resumes that demonstrate your skills and how you succeeded at using those skills is how you properly do a resume as a start to attracting employers who "get it."
The big message I walked away with from my chat with Suzanne was companies need to get away from valuing talent over work ethic. The value of work should supersede talent. Someone who is willing to work hard will do more work than someone with talent, but who may be unindustrious. Someone who will struggle to work their way up may be a better fit than someone who effortlessly takes their talent for granted.

She believes if there can be a shift to training committed, industrious people who have a track recorded of learning skills successfully to train for roles that have been open six months looking for the perfect person, global productivity will increase. There is a lot of stagnation with long-term open roles looking for the purple squirrel.

Showcasing your skills in an achievement-based resume can put you on the path….

Our Interview-Generating Resume Bundle can start you on that path of showcasing your direct and transferable skills and attract employers who get it.
Get it here -> Interview-Generating Resume Bundle

Be Well!
Lisa
Lisa Rangel – Executive Resume Writing Services
Posted:
---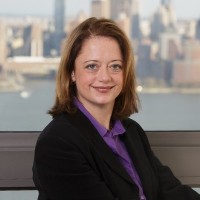 Lisa Rangel and the Chameleon Resumes team have helped over 6,000 executives and senior professionals land the 6-figure positions they deserve.
If you want to work with an elite team of former Fortune 500 recruiters, executive resume writers, and job landing experts so you can win the attention of hiring managers and land more lucrative interviews, sign up for an exploratory call so we can discuss how our 4-stage META Job Landing SystemTM can help you land your next 6-figure position.
---