It's no secret that LinkedIn is always rolling out new features to make their platform easier to use and more effective for finding work. Next year is already shaping up to be a major year for job seekers on the platform thanks to apps and resume trends.
While it can be difficult to keep up with all the changes, we've got you covered. We curated some of the most-talked about LinkedIn trends for 2015.
Make your profile app-friendly.
Making your LinkedIn Profile app-friendly is a trend with some very compelling reasons to comply.
First, apps like Switch, LinkedIn Resume Builder and LinkedIn Recruiter can pull information from your profile to create a resume. If your profile is light and missing important information, your resume will surely follow suit.
LinkedIn Recruiter is particularly important because recruiters are using it to find talent. If your profile isn't up to par with the app, then you run the risk of being looked over.
Second, recruiters and connections can now see profiles and resumes on the go through the LinkedIn App. That means your profile should be mobile friendly. You can ensure this by making sure your writing is tight. Avoid long drawn out stories and stick to something that can be read on small screens.
LinkedIn Publishing
LinkedIn will be rolling out their own publishing platform in 2015. More accurately put, they've already begun testing it with some members and expect to have the feature available to everyone within the coming months.
Why is this such a big deal?
Because LinkedIn has created a way for you to write long form posts that make you easier to find on Google, easier for recruiters to find you on LinkedIn and allow you to showcase your expertise through your writing.
In other words, if you don't use this new tool you'll be missing out on the opportunity to get more eyeballs on your profile. You'll also be missing the opportunity to position yourself as an expert, which is something that will really help differentiate you from other job candidates.
Make your profile resume-like.
In a recent article we mentioned how the resume may be obsolete come 2015. But make no mistake the 'resume-building process" will never go away and will always be a basis of developing achievement-based content that will always be needed for the recruiting platform and profile trends at any given time.
In today's world, simply put, LinkedIn is taking over and dare we say it, slowly substituting a resume. If you still don't believe it consider this, 79% of recruiters have already hired someone using LinkedIn and the number is set to rise.
That's why it's imperative that your LinkedIn profile is resume-like in nature, meaning you must include all the achievement-based information your physical resume would. Make sure a recruiter can scan it and get what they need quickly. The medium may change, but the content development process used to build a resume will not.
Furthermore, use bullets that showcase your achievements rather than describing a job. And of course, the use of keywords is paramount.
Use multi-media features.
Another resume trend for 2015 is the use of multi-media. That is to say, you may need a portfolio or some sort of media files to show off your talent.
LinkedIn allows you to upload files like videos, photos and slides to enhance your profile. With talent searching moving into the digital realm it may be in your best interest to consider using this feature.
Don't wait until January to update your profile. Use these trends to get the most out of LinkedIn as soon as possible.
If you are interested in working with Lisa Rangel, an accomplished executive resume and LinkedIn Profile writer, LinkedIn Job Seeker Group Moderator and job search consultant, to achieve the social media exposure and land the interviews you want, sign up for an exploratory call now and learn about how Chameleon Resumes can help.
Posted:
---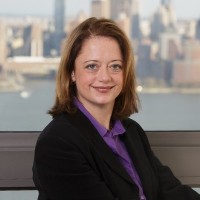 Lisa Rangel and the Chameleon Resumes team have helped over 6,000 executives and senior professionals land the 6-figure positions they deserve.
If you want to work with an elite team of former Fortune 500 recruiters, executive resume writers, and job landing experts so you can win the attention of hiring managers and land more lucrative interviews, sign up for an exploratory call so we can discuss how our 4-stage META Job Landing SystemTM can help you land your next 6-figure position.
---