In the Information Age, everyone has already become or is on their way towards becoming an expert in something – IT infrastructure, psychological motivation in the workplace, reputation management, corporate branding.
You name it, and inevitably there will be several leading experts. We think this is a good thing because it fosters both diversification and specialization in the workplace.
At Chameleon Resumes, we're experts at a few things ourselves – helping you, our client, put your best face and foot forward as you transition to your next executive position; and knowing and leveraging the various skillsets necessary to help you shine in the marketplace. That's what we do, and we're proud to say we do it very well.
Today's job market is more competitive than at any other time in the history of business.
Many people in marketplace compete for the attention of hiring managers. Unfortunately, companies spend time looking at job candidates who aren't nearly as qualified as you. They become distractions that impede the process and your progress.
We're here to help you excel despite those obstacles and to make your career achievements and skills stand out in an otherwise cluttered marketplace. We accomplish this arduous task through a cadre of professional services for executive job seekers.
Briefly, they are:
Your job search plan. Besides the job hunts you execute yourself using job-finding websites like Monster and Career Builder and Indeed, the plan Chameleon Resumes specifically develops for you will include working with social networking websites, company research, email and phone communications, and contact management with coaching – featuring our hand-picked job search consultants. We know you're busy, so we pull some of your weight for you.
Executive resume writing services – resumes, LinkedIn profiles, cover letters and bios. No matter how fast technology advances, the power of the written word is still supreme when it comes to conveying who you are and what you can do. Our trained writers are former recruiters themselves who know what today's recruiters are looking for in executive candidates. Resume advice in the form of resume edits and creation as well as amped-up LinkedIn profiles and stellar cover letters and career bios will call forth your accomplishments with clarity and communicative finesse.
Job interview preparation. No matter how experienced and talented you are, it's perfectly natural to become nervous before a big interview with your future company. Our team at Chameleon Resumes will help you prepare and research for the challenging questions likely to come your way, as well as help you to discover some questions of your own.
Salary negotiations. Working with one of our Certified Professionals in Human Resources, you'll learn how to ask for the salary you deserve for the weight of the position you accept – and to understand ahead of time what that optimum compensation package should be.
Coaching & Support. Regardless of your level of experience as an executive, do you really want to deal with job transitions, gaps in employment, industry evolution and downsizings by yourself? We're here to support and coach you through these scenarios and more.
Spearheaded by Lisa Rangel, managing director of Chameleon Resumes, we have become a Top 100 Career Websites as designated by Forbes.com. With a crew of professional writers and strategists – many of whom were professional recruiters themselves – Chameleon Resumes helps you to "transform" your current career brand into a more concise, clear, compelling picture of your executive accomplishments and capabilities. You can learn more about Lisa, author and conference speaker.
Are you ready to engage Chameleon Resumes for your next step in your professional career? Would you like to learn more about us, or see samples of our executive work?
You can examine our executive strategies blog here. Our Testimonials Page can tell you a great deal about what our many satisfied clients think of our campaigns. Lastly, please take a look at some of our samples created by our executive resume writers.
When you're ready to begin your journey towards your future employment scenario, we hope you'll partner with us. You can schedule a call with us to get started, or just to ask some questions. We're available, always confidential and eager to share our knowledge.
Posted:
---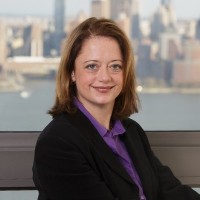 Lisa Rangel and the Chameleon Resumes team have helped over 6,000 executives and senior professionals land the 6-figure positions they deserve.
If you want to work with an elite team of former Fortune 500 recruiters, executive resume writers, and job landing experts so you can win the attention of hiring managers and land more lucrative interviews, sign up for an exploratory call so we can discuss how our 4-stage META Job Landing SystemTM can help you land your next 6-figure position.
---