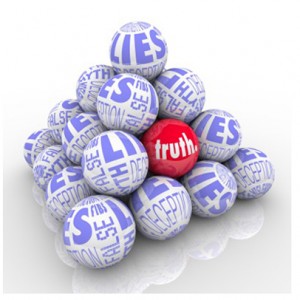 As you dust off your resume to start looking for a job, now that your bonus–or lack their of–has been paid, be on the look out that your resume does not house the following misconceptions. Removing these problems from your resume will ensure your resume is not dismissed before it even gets read. Executive Resume Writer | Myths and Misconceptions to review here:
Misconception # 1: Executive summaries are overrated. Objectives are ok.
• Objectives only state what you want. Summaries outline how what you offer can meet the needs of the prospective employer. Simply put: nobody really cares what you want only.
Misconception #2: Adhere to a page rule: one page or two pages, max! Do not write a longer resume than 2 pages.
• It is important to realize, no matter how long as you make the resume, one page resumes included, it is never guaranteed that the reader will read the entire document. Keep your audience interested in 5-10 second increments to keep the scrolling and reading. If that is one page, so be it. If that is three or four pages, it is OK.
Misconception #3: Your executive resume needs charts and graphs to be impressive.
• While I put charts and graphs in executive resumes for some of my clients, it is not the norm. Most clients can have achievements properly outlined in well-written content and have a great effect. Charts and graphs are often not digested by applicant tracking systems (ATS), so should be used strategically and not automatically.
Misconception #4: Jamming keywords into your executive resume gets through the ATS.
• While this may actually work, when the recruiter reads your keyword stuffed resume, they will think you are spending more time trying to game the system versus outlining why you are qualified.
Misconception #5: All companies use ATS systems.
• Every company does not use an ATS, but most have a resume database in some capacity. As a result, having your resume keyword optimized is as essential as me having my coffee in the morning. You just would not want to see me without it.
Misconception #6: All executives who interview and hire staff should be able to write their own executive resume.
• Would you be your own lawyer? Try to sell your own house? While there are some people who can write their own resumes from the hiring expertise they possess. But for the majority of us, it is best to hire a professional to handle these matters.
Myth #7: Every ounce of experience you have should on your resume. Impress the reader with everything you ever did.
• As a general rule, I do not go back more than 15 years. Even if what you did 25 years ago is applicable to what you are targeting today, no company will hire you for what you did 25 years ago. I believe, in most cases, putting 20+ years experience on your resume only dates you and does not really help your candidacy.
Misconception #8: Stretch your dates to reduce or eliminate your employment gaps — no one will find out.
• You can find out what your neighbor ate for dinner last night on the internet. You don't think today's background check technology can find out that you are fudging dates. Yes, they may not find out…but they also may find out. Don't do it.
Misconception #9: Put your references at the bottom of your resume.
• Put your references on a well-crafted reference sheet. And don't put "references available upon request" at the bottom either. It is implied.
Misconception #10: Use the same resume for all of your job applications and submissions.
• Review the job requirements and customize each submission showing how you meet the needs of the job description. One size does not fit all.
Misconception #11: A great resume is the magic elixir to landing a job.
• Not just the resume….but a great resume with an excellent job search plan, keyword optimized LinkedIn profile, robust network, superb follow up skills and an amazing attitude land you a job. The most fabulous resume alone will not get you a job.
Misconception #12: My old resume will work just fine.
• Sure…The same way your shoulder padded jacket or skinny tie will work at the company party this weekend. Go for it.
Executive Resume Writer | Myths
Written by Lisa Rangel, Executive Resume Writer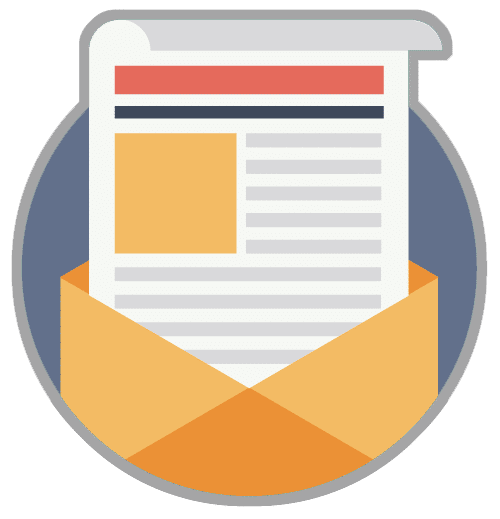 Landing your next job doesn't have to be an overwhelming, frustrating or time-sucking task. Get daily tips on how to find the position you deserve,  delivered right to your inbox:
The #1 addition every resume needs in 2023 and beyond.
How to get prepared for a job change even if you like the job you have.
How to handle a chaotic job market and where to focus your job-seeking efforts (hint, it's not the job boards).
Where to find great jobs without submitting 500 meaningless job applications.
How to slice through the Applicant Tracking System B.S. and land a 6- figure role you love.
How to track down the "unpublished job market" and have your pick of the best jobs out there.
How to write a resume that will hit hiring managers right between the eyes and have them scrambling to book your interview.
How to get up to speed with your online branding and write a LinkedIn profile that positions you as the #1 expert in your field.
How to approach job seeking with the "human touch" so you can keep the bots at bay.
And finally, access to our 4-stage META Job Landing system we've used with thousands of job seekers just like you.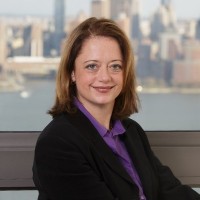 Lisa Rangel and The Chameleon Team are the only executive resume writing, LinkedIn profile development, and job landing consultancy who has been hired by LinkedIn and recognized by Forbes. Our 4-Stage META Job Landing System stems from decades of corporate and executive recruiting experience to position you to land your next 6 or 7-figure role faster.

Looking for an article on a particular topic? Use the search below...