The lists of Do's and Don'ts for writing your executive resume, whether you are a financial executive, marketing leader, corporate attorney, information technology director or C-level officer an organization, are well published. You have seen many lists that tell you the obvious points not to do in your executive resume: no spelling or grammar errors, no abbreviations, no color paper and not too long, to name just a few. As a former recruiter and hiring manager, I outline these five additional ways you can ensure that your executive resume will end up in the trash:
(1) Include the phrase "…. with over 25 years experience…" in the beginning of your resume – When I read this statement, I picture a pigeon-chested, over-inflated executive resting on their laurels and looking backwards. Companies want to hire leaders, soaring eagles, that are looking forward, view their most recent accomplishments as a mere memory and are hot to move on to the next huge accomplishment. Don't be the pigeon.
(2) Call yourself a "seasoned executive" – I only like my french fries seasoned. Enough said here. Don't do it.
(3) Use an old resume format that reminds me of a over padded suit jacket worn by Miami Vice's Don Johnson – aka using a dated format for your resume. You know the resume format you had when you graduated college in 1988 that you keep adding on your most recent experience to? It is time to retire that format and utilize a contemporary format. Would you hire a financial planner today that still wore a skinny tie and his suit jacket collar up a-la-1980s? No, you wouldn't. Well, your resume will be thrown in the trash if it looks like it is not from this era.
(4) Fail to include your email address – In today's job marketplace, I dare to say that your email address is more important to have your resume than your home address. By excluding your email address, you might as well be screaming to the recruiter, "I just don't get it." You will get passed over.
(5) Place an objective at the top of your resume – Resume objectives are the kiss of death. They speak of what you want and need. Frankly, most hiring managers really do not care of what you want and need—they want to know how your skills and experience add value and fix issues within their organization. If you are not employer-focused in your resume, your resume will be ignored.
Written by Lisa Rangel, Executive Resume Writer
Posted:
---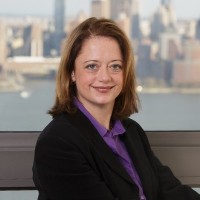 Lisa Rangel and the Chameleon Resumes team have helped over 6,000 executives and senior professionals land the 6-figure positions they deserve.
If you want to work with an elite team of former Fortune 500 recruiters, executive resume writers, and job landing experts so you can win the attention of hiring managers and land more lucrative interviews, sign up for an exploratory call so we can discuss how our 4-stage META Job Landing SystemTM can help you land your next 6-figure position.
---