Brian received his first draft resume from us and he told us he felt it was overstated.
"I feel like I sound like a braggart when I read it," he said.
"Ok… let's walk through it line by line to see what we need to scale back…," we replied.
We proceeded to go through Brian's document line by line…
Us: Brian, when you got promoted, did you…
— Recruit and develop a team of 27 senior account managers to expand three top client accounts to bring in $265 Million in revenue, up from $179 Million in the prior year.
Brian: Um, yes.
Us: What about this in the prior sales account manager job you had before your promotion:
— Create 11 New Business channels that brought in $21.4 Million in revenues with a 13.6% profit margin, the first time a book of business was this profitable.
Brian: Yes, I did that, too.
We did this for the rest of Brian's resume. He did everything we wrote in his resume.
So we said to him, "It's time for you to fill your shoes."
Brian needed to own his career accomplishments.
I see so many highly accomplished executives and senior professionals downplay what they have done.
Take it for granted. Or think others have done it, too, so it's not that special.
Let me tell you:
— even if someone else did it, it doesn't make you doing it any less of an accomplishment.
— just because you make it look easy to do, doesn't mean it's easy for everyone else to do.
— if you don't think what you did is special, no one else will think it's special either.
The sell starts with you.
And you start by filling your shoes.
Own what you did!
You are not bragging if you actually did it…
How is your prospective employer going to know you're the solution they've been looking for if you don't do everything in your power to ensure they know what you have to offer.
And you won't get so much as a passing glance if you don't position yourself in a way that comes across as fresh, exciting, inspiring, and valuable while highlighting the career achievements that make you stand out from your competition.
And this is where your hiring documents (your resume and LinkedIn profile) come into play. These documents are (typically) the first point of contact with recruiters and hiring managers. If they are drab, dull and don't highlight your career achievements… kiss your chances of an interview goodbye.
If you want your resume and LinkedIn profile to really pop and turn heads by showcasing the career achievements that will make you the only candidate that matters, look no further than our Ultimate Resume & LinkedIn Profile Critique package.
Combining our e-Books and video trainings with one-on-one coaching with a recruiting professional, we'll work with you to highlight your career achievements effectively on your resume and LinkedIn profile to generate interviews for the positions you're targeting.
Here's where to get started:
https://chameleonresumes.com/resume-critique
Be Well!
Lisa

Lisa Rangel – Executive Resume Writing Services
Posted:
---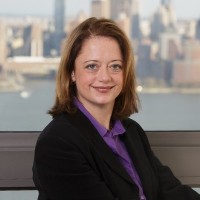 Lisa Rangel and the Chameleon Resumes team have helped over 6,000 executives and senior professionals land the 6-figure positions they deserve.
If you want to work with an elite team of former Fortune 500 recruiters, executive resume writers, and job landing experts so you can win the attention of hiring managers and land more lucrative interviews, sign up for an exploratory call so we can discuss how our 4-stage META Job Landing SystemTM can help you land your next 6-figure position.
---