Google for Jobs, launched on 6/20/2017, is Google's new job search engine that aggregates job postings from across the web.
When you run a Google search, for example "Chief Marketing Officer NYC," you receive search results for CMO jobs posted from websites like Glassdoor, Linkedin, Angelist, ZipRecruiter, Indeed and a variety of other job posting sites all in one place.
It's certainly a time saver for executive job seekers.
I had one ChamTriber ask me, probably half in jest and half serious, "Wow! This is awesome. Does this mean I can stop networking now?"
I chuckled – I appreciated his sentiment.
But, alas, no. You can't stop networking.
Remember, according to SHRM, JobVite, CareerXRoads and other studies, about 20-25% of hires are made through job boards.
And Google for Jobs is a aggregator of job board postings.
So it's still just a job board.
Doesn't mean it's not an awesome tool to use in your executive or professional job search.
It should be used!
But it's not a substitute for networking.
Depending on who you ask, 55-70% of hires still happen through networking.
And that's with Indeed, LinkedIn, Glassdoor and companies website job postings already in existence.
Google for Jobs puts all of these job postings in one place, so that is efficient and fantastic.
But the hidden job market, or the unadvertised jobs, are not going to be found on Google for Jobs.
After all, they are unadvertised.
How do you find the unadvertised jobs, otherwise called "the hidden job market"?
You reach out to humans and ask (you may have read about me calling this The ROTH Method in past articles – reply to email me if you want the article).
So celebrate that Google for Jobs will make the aspects of your job search that encompass job boards easier.
But don't get carried away with the champagne.
You still need to network with humans.
Humans still hire other humans.
If you want to learn how to network most effectively with human hiring managers to land interviews for advertised and unadvertised jobs, our Get Hired Fast package can help you achieve this quickly:
http://chameleonresumes.com/get-hired-fast
I look forward to your hearing about your results. Make your investment today.
Be well!
Lisa
Lisa Rangel – Executive Resume Writing Services
Posted:
---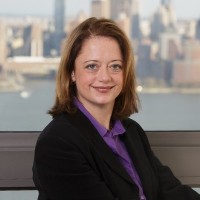 Lisa Rangel and the Chameleon Resumes team have helped over 6,000 executives and senior professionals land the 6-figure positions they deserve.
If you want to work with an elite team of former Fortune 500 recruiters, executive resume writers, and job landing experts so you can win the attention of hiring managers and land more lucrative interviews, sign up for an exploratory call so we can discuss how our 4-stage META Job Landing SystemTM can help you land your next 6-figure position.
---