The reality is most managers and employees are not subject matter experts, leaders in their field, self-appointed visionaries, innovators or game changers. Not everyone can be or even wants to be.
We need all kinds of people in the work force, including the fabulously average. These hard-working people go to work reliably, fix problems, anticipate needs to their clients and fellow co-workers, and receive positive performance reviews consistently.
These people are fabulous, yet average. How is the fabulously average professional supposed to be bold in the workplace? Here is how:
Be Kind
A little kindness can go a very long way. While we know this to be true in our personal lives, it's oftentimes overlooked in our careers.
I was flying out of Las Vegas on United and I realized an hour before boarding that I lost my phone. I asked a United employee how much it would cost to move my flight to a later flight to look for my phone. To my wonderful surprise she changed my flight at no extra charge.
This may not seem like a big deal, but it was in fact pretty bold on the employee's part. Not only did I get to change my flight for free, I also found my phone. That's the kind of customer service that keeps people coming back.
Be Proactive
You can't always wait for someone to tell you what to do. In fact, being proactive will help you shine at a job you may think is pretty average.
For instance, let's say you're working in the accounting department. Your job mostly entails data entry or running reports. Pretty average, right?
Suddenly you realize there's an error in the numbers. Perhaps it's even something small like being off by a couple of dollars.
Are you going to wait for someone else to notice before you address it? Of course not! You know very well that when it comes to a company's money you need to be as accurate as possible. Otherwise it will skew everything else.
Use this moment to notify the proper personnel and get it fixed. It may just be another day on the job for you, but it's a bold move on your part to notice something that could really cost a company.
Be a Champion
Depending on your field, sometimes your job may entail being a rock for your customers or team members.
A good example is those in the medical field. If you or a family member have ever been in a hospital then you know when you're dealing with good doctors, nurses and specialists. Not only do they do their technical job, oftentimes they also provide emotional support for patients and their family members.
It may be another day on the job for them, but it makes all the difference to the person being treated and the family members who are worried about them.
Be Personal
Adding a personal touch to situations not only creates a great customer service experience, it also yields results.
In an age of ever evolving technology sometimes people want to know they are being helped by another person, not a machine.
Think about it. Don't you get annoyed when you have to call your cable company only to be prompted by a machine that a) cannot possibly understand your frustration and b) probably can't fix your problem?
There's a good chance the most people feel that way, so when you're helping them make sure to just be a person trying to alleviate another person's frustration.
Step up to the plate.
What's the number one way to be bold in an average job? Step up to the plate.
Did a co-worker just bail without telling anyone? Take the reins and fill in. Is there some sort of fire that needs to be put out? Think on your feet and fix it.
As a side note, stepping up to the plate is a great way to demonstrate your leadership skills.
The moral of the story is simple: you can still be fabulous even if your job is pretty average.
Be Well!
Lisa
Lisa
Posted:
---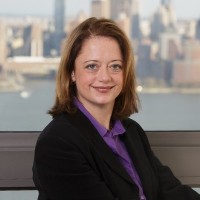 Lisa Rangel and the Chameleon Resumes team have helped over 6,000 executives and senior professionals land the 6-figure positions they deserve.
If you want to work with an elite team of former Fortune 500 recruiters, executive resume writers, and job landing experts so you can win the attention of hiring managers and land more lucrative interviews, sign up for an exploratory call so we can discuss how our 4-stage META Job Landing SystemTM can help you land your next 6-figure position.
---