Is Your High-Quality Experience Landing Low-Quality Interviews?
If so, then you might be suffering from imposter syndrome…
There's a little known secret amongst high-achievers.
In many cases this dirty little secret is THE reason why high-achievers with years of experience land low-quality interviews and struggle to get jobs (even with their lengthy track record of proven successes).
Imposter Syndrome is an all-too-real psychological phenomenon that reflects the belief that you're inadequate, incapable, and incompetent (even if your resume is lined with accolades and accomplishments that say otherwise… Imposter Syndrome often leads people to believe their accomplishments are a product of luck rather than their own ability).
Imposter Syndrome is a dangerous, tangled web of self-sabotage that can take many forms.
Valerie Young is a published author and expert on the subject, in her book The Secret Thoughts of Successful Women: Why Capable People Suffer From the Imposter Syndrome and How to Thrive in Spite of It.
In her book she dives into decades of research spent studying the fraudulent feelings high-achievers so often succumb to, and narrowed them down to five "types."
The Perfectionist – This is an obvious one. Perfectionists are prone to setting excessively high goals for themselves… Then when they fail to reach their goal they're flooded with self-doubt, lose their confidence, and are constantly stressing over whether or not they measure up their peers.
The Superwoman/Man – Superwomen/men are those who push themselves as hard as possible to work even harder, but it's often a cover-up for deep-seated insecurities… and this type of overload can be damaging to their mental health and relationships.
The Natural Genius – Natural geniuses tend to judge their success based on their abilities rather than their efforts—they have a disconnected belief that if they have to work hard at or for something, they must be "bad" at it.
The Rugged Individualist – Individualists tend to feel that asking for help will reveal their phoniness to their peers.
The Expert – You may feel like you tricked your employer into hiring you or harbor a deep fear of being exposed as inexperienced or unknowledgeable.
Sound familiar?
If you found yourself resonating with any of the above it's okay.
Imposter Syndrome is extremely common. And thankfully, it's curable.
If you've got years of experience and your work history is dotted with accomplishments that are yours (not simply Lady Luck), our Imposter Syndrome cure is our Interview-Generating Resume Package.
No more will your imposter syndrome affect your resume, preventing you from booking interviews, and put an end to your job search sooner rather than later.
Stop believing you're a phony, and start landing interviews by grabbing the Interview-Generating Resume Package today.
Here's the link:
The-Interview-Generating-Resume-Package
Be well!
Lisa
Lisa Rangel – Executive Resume Writing Services
Chameleon Resumes
Posted:
---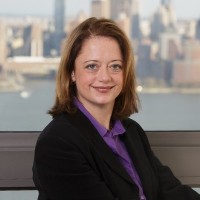 Lisa Rangel and the Chameleon Resumes team have helped over 6,000 executives and senior professionals land the 6-figure positions they deserve.
If you want to work with an elite team of former Fortune 500 recruiters, executive resume writers, and job landing experts so you can win the attention of hiring managers and land more lucrative interviews, sign up for an exploratory call so we can discuss how our 4-stage META Job Landing SystemTM can help you land your next 6-figure position.
---