Yes, I landed what I would call an interview a couple of weeks ago without looking for a job or to work for an outside company. How did it happen? I was reading a blog post from a fellow career services professional who runs a group at a large career management firm. This person made a great point in how successful job seekers at all levels (in their particular case they cater to the executive job seeker) are repackaging their skill sets to reinvent themselves within their existing profession or an entirely new profession.
I thought he made a great point. I commented on his blog. I expressed my thoughts and opened up a dialogue between us. He emailed me back…and he asked if I was open to having a conversation, as he was looking to grow his team of resume writers and career consultants. I hadn't thought of working for someone else, but I never say no to a conversation. We had lunch and it was a wonderful experience. He and his company do great work and help many people. However, I realized I like what I am doing at Chameleon Resumes and embrace where I am at today….Yet what resulted after our conversation is not of major importance.
When was the last time you put yourself out there? When was the last time you commented on someone else's work in a positive but constructive way? Have you opened up dialogue with anyone in your field out of pure and genuine interest? Have you recently made someone think about a perspective they have not considered? I have found when I put myself out there, often the interaction that transpires enriches my life in some way I did not expect.
Therefore, I challenge you to ask someone about his or her work in person. Research blogs in your space and post comments on a few. Send an email to someone asking his or her opinion on a challenge you are facing. Start your own blog to see who reaches out to you…Be interested in others to be interesting to others. Take some action and be open to the results that can happen….
Written by Lisa Rangel, Executive Resume Writer
Posted:
---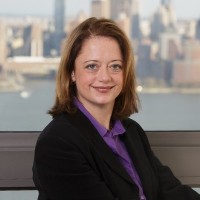 Lisa Rangel and the Chameleon Resumes team have helped over 6,000 executives and senior professionals land the 6-figure positions they deserve.
If you want to work with an elite team of former Fortune 500 recruiters, executive resume writers, and job landing experts so you can win the attention of hiring managers and land more lucrative interviews, sign up for an exploratory call so we can discuss how our 4-stage META Job Landing SystemTM can help you land your next 6-figure position.
---