No responses to job search emails.
This is the #1 frustration I hear from job seekers at all levels.
Why are you not getting any replies to the hundreds of job search emails you are sending?
Jobs you are qualified for and happy to do?
Great question.
Without knowing the specifics of approach (what you wrote, nature of the job, who you contacted, how you contacted, etc…), it's hard to say specifically why you are having trouble.
Just because you approach a hiring manager or potential manager, doesn't mean you are automatically entitled to a reply.
You don't get a participation trophy for simply sending the email.
Although I give you some points for trying and not being a job board troll.
You have to do the job search email strategically well for it to work.
Generally speaking, I find when responses are not forthcoming, I see a few common misfires may be happening.
Here is a list of general errors that prevent job search emails from being answered — that can be fixed:
(1) The email is too long. People most often won't read long unsolicited emails.
(2) The communication doesn't capture the readers' attention with the subject line nor the first line or two of the email body.
(3) The letter isn't customized to the person or to the company's situation. Copy and pasted general emails often don't resonate with the reader. They can tell.
(4) The letter is too focused on you and what you need and doesn't reference how what you can do can benefit the person/company to whom you are sending the letter.
(5) Your letter dives into asking for something immediately (a referral, a favor, an introduction) from someone who has no idea who you are. So they delete your email.
This is not a limited list as to reasons why they may not be getting a reply.
But I find they are the most common reasons that can be easily corrected.
How can you correct it?
Well, start by doing the opposite of the mistakes listed above.
And then if you want more help on how to write cover letters and job search emails, you will want to invest in my Job Landing Bundle, available for only $97.00.
My 100+ page eManual and 60-minute video training will give you the path to right your mistakes and do the right first steps from the start to land an offer faster.
Get all 7-steps that you need to land the job here: Job Landing Bundle
Be well!
Lisa
Lisa Rangel – Executive Resume Writing Services
Chameleon Resumes

Posted:
---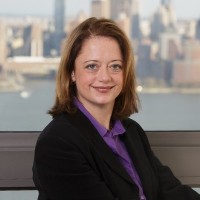 Lisa Rangel and the Chameleon Resumes team have helped over 6,000 executives and senior professionals land the 6-figure positions they deserve.
If you want to work with an elite team of former Fortune 500 recruiters, executive resume writers, and job landing experts so you can win the attention of hiring managers and land more lucrative interviews, sign up for an exploratory call so we can discuss how our 4-stage META Job Landing SystemTM can help you land your next 6-figure position.
---