Mike Michalowicz and Lisa Rangel
In July 2011 I attended the B.I.G. Summer Summit, where Mike Michalowicz, author, entrepreneur & marketing expert, was the engaging keynote speaker. He graciously gave the attendees a copy of his book, The Toilet Paper Entrepreneur: the-tell-it-like-it-is guide to cleaning up in business, even if you are at the end of your roll, under the premise that we all pay it forward investing the cost of the book with someone or an entity that needs it. I was already intrigued.
While I already donated my $20 to a worthy cause, I am eager to continue the good karma put forth by Mike by telling you how this book can help the job seeker.  (Hey Mike—I am feeling the birth of the Toilet Paper Job Seeker Book initiative—as least I think that is what I am feeling).
*Make your own opportunity.  A successful job seeker is not spending hours scouring job boards, and a successful entrepreneur is not making any money sitting in front of a computer all day. Stop hiding behind your laptop hoping someone will call you! The successful job seeker is having phone conversations, attending industry events, meeting with contacts, developing new relationships and taking communication risks to unearth and discover opportunity. The successful job seeker sets out to chat with people without expectation of what to find—they just know if they are out there in a targeted manner, opportunity will arise.
*Dress the part—smartly. Dress the part of a successful person—not feeling it? Well, buck up and fake it 'til you make it. Work out, eat well, wear flattering professional clothing—look like the person you would want to hire. No company will hire someone who appears to not be confident or down-on-their-luck. Budget squeezed until you find a new role? You still need to look like a million bucks—just don't spend it—or that desperation to pay the bills will come through in an interview. Live inventively within your means to ensure your image and confidence is strongest.
*Be Yourself & Believe in Yourself. Surround yourself with like-minded, successful, positive people. Find a job search partner or group that is energetic so you can help each other stay accountable to producing worthy job search activity. Passion needs to permeate through what you perform each day and having someone to feed off of can help keep that drive consistent. It is also imperative to have a resource that can support you when challenges appear.   As entrepreneurs and job seekers, we do not have to go at it alone. 
There is just so much in this book that can help the job seeker–even though it is written for entrepreneurs. This list only scratches the surface. The job search in today's market is a sales process—you, the job seeker, are a sales person and the product is YOU! So heed advice in this book to put a jolt into your activities to get the results you want to see.
Written by Lisa Rangel, Executive Resume Writer
If you are interested in working with Lisa Rangel, an accomplished executive resume writer, social media profile writer and job search consultant, to achieve the social media exposure and land the interviews you want, sign up for an exploratory call now and learn about the Chameleon Resumes services that can help you land your next role.
Posted:
---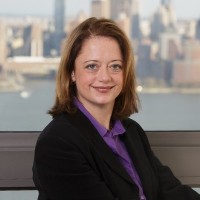 Lisa Rangel and the Chameleon Resumes team have helped over 6,000 executives and senior professionals land the 6-figure positions they deserve.
If you want to work with an elite team of former Fortune 500 recruiters, executive resume writers, and job landing experts so you can win the attention of hiring managers and land more lucrative interviews, sign up for an exploratory call so we can discuss how our 4-stage META Job Landing SystemTM can help you land your next 6-figure position.
---