LinkedIn Mistakes You Didn't Know You Were Making
Some people mistakenly assume that LinkedIn requires a minimum setup while they sit back and wait for recruiters to contact them. Others assume that they've got LinkedIn in the bag. They've got everything filled out and a great photo, but they are still hearing crickets.
The reality is that LinkedIn takes a bit more effort in order for it to be really effective for the executive job hunt. Below you'll find some LinkedIn mistakes you probably didn't know you were making (and how to avoid them).
Mass mailing everyone in your network.
If you're going to be sending messages to individuals on LinkedIn it's in your best interest to customize them to each person. There is nothing more annoying than receiving a message on LinkedIn that was clearly sent to anyone and everyone in hopes of getting a bite.
If you think people can't tell, you're wrong. In the world of email marketing most people can tell a cut-and-paste email from a sincere message in no time.
Bottom line: don't spam people's inboxes. Also, don't spam LinkedIn Groups.
Only doing the minimum setup.
It's not enough to do the bare minimum setup on LinkedIn. Job titles and descriptions require effort as you build an online brand, convey what is you actually did by using verbs and learning how to use keywords so you show up in search results.
Furthermore, you must learn how to actually participate in the social network through groups and forums. Showing recruiters you are active lets them know that there is an actual person behind the profile.
(Hint: You can check out our LinkedIn Profile Checklist to make sure you covered all your bases.)
Not using keywords.
If you don't use keywords recruiters are going to have a very difficult time trying to find you. Keywords, essentially, are search terms recruiters typically use when looking for a particular candidate. Learning how to use keywords effectively will help you show up at the top of search results.
Using too many keywords.
Many people understand that keywords are necessary, however they don't know how to use them properly. As a result, you often times find profiles that don't seem to make sense or have the same term stuffed in there a hundred times.
When you are using keywords you are essentially writing for a machine (in this case the search engine), however an actual human will be reading your profile. As such they can tell whether you stuffed in keywords just to show up in the search results.
You also don't want to make the mistake of having a completely incoherent profile because you were too busy trying to figure out how many keywords you could squeeze in there.
And finally, search engines can also tell whether you are keyword stuffing and may even put you at the end of search results. The more developers catch on to these practices, the more they try to even out the playing field by penalizing individuals who try to work the system.
The main point is this: while there is a necessity for keywords there is also such a thing as using them too liberally.
If you would like to correct any LinkedIn mistakes you're making and learn even more about how to optimize your LinkedIn Profile the right way to be found by top recruiters, check out our LinkedIn Leads Recorded Webinar with LIFETIME ACCESS available HERE.
Be Well!
Lisa
Lisa Rangel – Executive Resume Writing Services
Chameleon Resumes
Posted:
---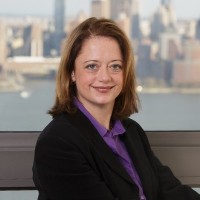 Lisa Rangel and the Chameleon Resumes team have helped over 6,000 executives and senior professionals land the 6-figure positions they deserve.
If you want to work with an elite team of former Fortune 500 recruiters, executive resume writers, and job landing experts so you can win the attention of hiring managers and land more lucrative interviews, sign up for an exploratory call so we can discuss how our 4-stage META Job Landing SystemTM can help you land your next 6-figure position.
---