Just as few businesses had websites at the dawning of the Internet age, few executives were savvy about LinkedIn when THE social media site for business took to the Web. This was in the spring of 2003, and just 4500 members had signed-up at that point to promulgate their skills and expertise to other companies and recruiters. Now of course, all businesses have websites and work hard to keep their digital presence updated.
In the same way, most connected men and women know the reach and value of LinkedIn, which is why the membership on the site has grown to a whopping 300 million in early 2014. That's a tremendous amount of growth – and 600 million eyes scouring the site, looking for executives and professionals with skills and acumen needed to help take their companies to the next level of success and development.
The question then is simple – is your LinkedIn profile all it should be to get the attention you deserve for your years of hard work and experience?
Here are a few specific questions to ponder:
Does your LinkedIn profile convey your professional personality and accomplishments?
Do you have appropriate recommendations on LinkedIn from your peers and past business associates?
Have you optimized your LinkedIn profile so that your future employer can find you and bring you on board?
Are there skillsets or aspects of your career that are missing from your LinkedIn career biography?
Chances are, you aren't making full use of LinkedIn based on these questions.
It's exactly why Chameleon Resumes offers LinkedIn expertise and professional LinkedIn development ideas so that you can leverage this outstanding networking powerhouse 24/7 for the future of your career.
Lisa Rangel, managing director of Chameleon Resumes, specializes in assisting executives and other professionals in harnessing the power of LinkedIn for job searches, networking and career branding.
A regular contributor to the official LinkedIn blog regarding LinkedIn profiles, and a hired Group Moderator for LinkedIn's Job Seeker Premium Group, Lisa understands the value of LinkedIn. She has developed best practices that her staff follows while shaping LinkedIn strategies for clients.
Your LinkedIn profile has the potential to be seen by over 84 million professionals in the U.S. alone, while the geographic reach of LinkedIn currently spans 200 countries and territories. With that kind of expanding connectivity online, LinkedIn may be your best digital landmark on the Internet and one well worth developing, optimizing and utilizing for your career growth.
And we're just talking about your LinkedIn profile for now (or what very well may be your passive LinkedIn strategy). Keep in mind that there are also hundreds of networking groups available through LinkedIn as well as millions of members you can reach out to in terms of proactive LinkedIn tactics. Indeed, the sky is almost the limit with this fantastic online resource.
Let Chameleon Resumes assist you with your LinkedIn profile as well as with the development of viable networking strategies for LinkedIn. With two new LinkedIn members joining every second, and 187 million unique visitors to the site per month, this is one social media site that's all about legitimacy and real interconnectivity. As an executive professional looking for new hires or a new position yourself, LinkedIn is an employment strategy not to be ignored.
Schedule a call with Chameleon Resumes to learn more about us and let us learn about you.
Learn more statistics about LinkedIn's remarkable success at the DMR website here.
Posted:
---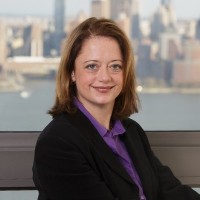 Lisa Rangel and the Chameleon Resumes team have helped over 6,000 executives and senior professionals land the 6-figure positions they deserve.
If you want to work with an elite team of former Fortune 500 recruiters, executive resume writers, and job landing experts so you can win the attention of hiring managers and land more lucrative interviews, sign up for an exploratory call so we can discuss how our 4-stage META Job Landing SystemTM can help you land your next 6-figure position.
---