3 Ways to Make 2015 Great for Your Executive Career
Although you can decide to make a turning point in your career any day of the year, January presents a good opportunity for us to create a new direction.
Perhaps it's because January seems like an extremely optimistic time. Or maybe it's because we want to jump on New Year's Resolutions. Whatever the case may be, there's no time like January to plan your best year ever.
Reconnect with people.
In the January 2015 issue of Money Magazine there's an article about how to shift from buddy to boss. The article lays out how to preserve friendships but still garner the respect you deserve.
Chances are that in this stage in your career you've already had to do the dance between friend and manager. However, many executives still struggle with this and as such can come off as arrogant. Even worse, they may seem out of touch which can hinder their chances of moving even further up in their career.
In 2015 make it a point to reconnect with people. Set up one-on-one lunches with peers. Catch up with old colleagues. Check in with the receptionist and other members of the staff.
It may not seem like much, but connecting with people across the board can go a long way in your career success.
Go digital.
We've previously mentioned how the world of work is going digital. From recruiters using social media to find candidates to having mobile friendly resumes, if you haven't yet created digital career strategy 2015 is the year to do it.
You can start off by sprucing up your LinkedIn profile. From there learn how to use social media effectively (we have several articles on the topic in our archives).
Finally, make sure you've got smartphone friendly resumes. There are many job search apps executives can use to take their career on the go.
Check in on your financial wants.
Wanting more money is a common goal people make whenever the New Year comes around. While this is a great goal, there's a lot more to money than meets the eye. The reality is "make more money" isn't as simple as it sounds.
First of all, if you're making good money but hate the position, you're putting yourself on the back burner and setting yourself up for disaster.
Another example of how money is a little complicated is that it's very rare that a company will give you everything you want financially. One company may have a great retirement plan but not such a great salary while another could have a killer insurance plan but no profit sharing.
It's important to determine what matters to you when it comes to money and then make your career decisions based on that. It's rare that your financial values remain exactly the same over time and a new year is the perfect time to check in and see what matters to you financially.
Be Well!
Lisa
Posted:
---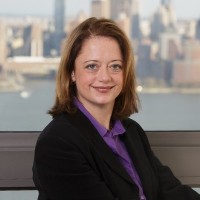 Lisa Rangel and the Chameleon Resumes team have helped over 6,000 executives and senior professionals land the 6-figure positions they deserve.
If you want to work with an elite team of former Fortune 500 recruiters, executive resume writers, and job landing experts so you can win the attention of hiring managers and land more lucrative interviews, sign up for an exploratory call so we can discuss how our 4-stage META Job Landing SystemTM can help you land your next 6-figure position.
---