LinkedIn recently rolled out a new profile design for Premium members. In a few months time all LinkedIn members will have the new design which includes a larger profile picture and customizable header image.
This may present new challenges in terms of people contacting you. After all, new changes means new features to keep up with. If you'd like to make sure recruiters are contacting you on LinkedIn:
Have a professional profile photo.
While profile photos have always been important on LinkedIn they are now going to be front and center. Which means it's more important than ever to make sure to have a professional photo as the centerpiece.
If you're worried about putting your photo online it's time to get over it. Recruiters want to know they are dealing with real people on LinkedIn and a profile photo is a nice way to let them know there's a human behind the profile.
Use the header image to build your professional brand.
One of the biggest mistakes people make on LinkedIn is the fact that their profiles are not branded enough. That is to say, there is nothing that is distinctively you.
This is why you need to take advantage of the customizable header and use it for branding. This doesn't mean that you put the logo of your favorite football team all over your LinkedIn profile, it means that you build a professional online brand to show recruiters what you can do.
Did you write a book? Did you win an award? Are you known for being the person who can land the big contracts? Are you working for a killer company? Photos or images showcasing these things in the header would position you in such a way that recruiters automatically know what you're good at.
Branding in this case is not about sales or a spin, it's about what you can offer that no one else can. You can check out this guide from LinkedIn on how to build your brand on the social network.
Remain active on LinkedIn.
Part of showing recruiters that they are dealing with real people is remaining active on the social network. Share your progress on your news feed and link to relevant industry news.
Above all, make sure to participate in LinkedIn Groups. These are forums where you can show your expertise by helping others with their questions. You can also meet individuals who are not in your network and get first dibs on industry news.
Take advantage of the new keywords feature.
The new profile design will allow users to choose from a set of keywords and display them on their profile. This feature is currently only for premium users in hopes of giving them a competitive edge for showing up in search results.
While new changes can seem overwhelming on social media, there are ways to organize your LinkedIn usage so you learn all the new features. Make sure to take advantage of the new LinkedIn design features so you're top of mind for recruiters.
If you would like to learn more about how to optimize your LinkedIn Profile to generate quality job leads and be found by hiring managers, check out our LinkedIn Leads Recorded Webinar with LIFETIME ACCESS available HERE.
Be Well!
Lisa
Lisa Rangel – Executive Resume Writing Services
Chameleon Resumes
Posted:
---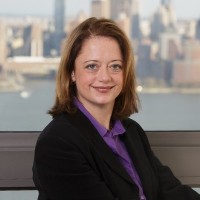 Lisa Rangel and the Chameleon Resumes team have helped over 6,000 executives and senior professionals land the 6-figure positions they deserve.
If you want to work with an elite team of former Fortune 500 recruiters, executive resume writers, and job landing experts so you can win the attention of hiring managers and land more lucrative interviews, sign up for an exploratory call so we can discuss how our 4-stage META Job Landing SystemTM can help you land your next 6-figure position.
---