We are officially half-way through the year – and as always, time has flown by. Today is a great opportunity to check-in with the job-related goals you set for yourself at the beginning of the year to see how you are doing and what needs improvement.
Time for your midyear goal review. Maybe your career goal was to transition into a more fulfilling executive role, or perhaps you wanted to position yourself for a promotion. Now is the time to get real about the progress you have made, and make a plan to achieve these goals in the second part of 2016. Check your midyear goals using these steps:
1. Debrief where you are
Sometimes when we check-in with our goal progress, it's easy to get discouraged when we haven't achieved what we thought we would. But we can't track our progress until we know exactly where we are.
Debrief your current progress and milestones – have you brushed up your executive resume? Have you researched new positions? Or perhaps you made new connections that could help you out down the road.
Break each career goal apart and determine exactly what steps you have taken, even the small ones, to get a realistic view of where you are.
2. Decide where you want to be
With each New Year's resolution, we grandly state where we are headed over the next 12 months. But typically, halfway through the year, your ultimate direction has shifted, even slightly. It's hard to step away from resolutions, especially if you haven't accomplished them yet (ahem, a new job is right around the corner!), but now is the time to reevaluate and determine what the right direction for you is going forward.
Maybe you've realized that staying in your job for another six months isn't feasible any longer – now is the time to decide what you want the next six months to look like and how you will find a new role. Decide what you want your career to look like, reflecting back on December 31st.
3. Recalibrate your expectations
Now I am going to let you in on a little secret. If you haven't accomplished your goal of revitalizing your career or stepping into a new role, what you have been doing the past six months isn't working.
It's time to get serious and recalibrate your expectations around what you are doing and what you could be doing, to meet your goals. Have you updated your executive resume? Have you gotten feedback about your interviewing style?
Your results will not improve, unless you change your approach. And now is the time – with six months left, you can make a significant difference in your career.
4. Recommit to achieving your career goals
All is not lost – we still have half the year to go. But once you know exactly what you will be working on and changing a few key things in your approach, you need to be committed to your career goal.
New jobs tend to not land in our laps – wouldn't that solve a lot of issues? Instead, you have to work at it, network, build the right relationships, and go after the job of your dreams.
Now that you have completed your midyear goal review, recommit to your career goal and take one step – small or big, each day to make progress towards it. Simply by continuing to move forward, your new career is closer than you think.

Be Well!
Lisa
Lisa Rangel – Executive Resume Writing Services
Chameleon Resumes
Posted:
---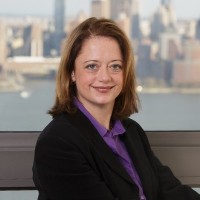 Lisa Rangel and the Chameleon Resumes team have helped over 6,000 executives and senior professionals land the 6-figure positions they deserve.
If you want to work with an elite team of former Fortune 500 recruiters, executive resume writers, and job landing experts so you can win the attention of hiring managers and land more lucrative interviews, sign up for an exploratory call so we can discuss how our 4-stage META Job Landing SystemTM can help you land your next 6-figure position.
---