Imagine being on the job hunt and always knowing what to say and when. Imagine what it would be like to show up to networking events and know exactly what you need to do.
Often times executive positions will slip through a candidate's fingers because they weren't prepared to answer a question on the spot or they forgot who they met at a networking event. With these tools you'll be able to avoid these faux pas and better your chances of landing an executive position.
1. Write up a 30-60-90 Day Plan Template
When in the market for an executive level position sometimes you get interviewed on the spot by people you meet at events. This is a great opportunity to express your leadership skills and tell them why you're the right person for the job.
This is where your 30-60-90 Day Plan comes in. Chances are that you already know what kind of job you're going after. Your level of experience also gives you a pretty good idea of what to expect and how you can help. Write all of this down in an organized fashion so that when someone asks you "What can you do for our company?" you'll know how to answer.
This will also be a nice thing to have on hand if you do get the job. You'll be able to hit the ground running!
2. Write out 3 to 5 bullets outlining your experience.
At this stage in your career experience is the name of the game. However often times people fumble when asked what kind of experience they have and why it's good for the job at hand.
Make it easy for yourself by outlining your experience in 3 to 5 bullet points. You'll also want to write a couple of bullet points on why this experience makes you the right person for the open position.
If you need a little extra help remembering your outline put it in as a note in your phone for easy access. With time you'll have them memorized and will be able to confidently answer any experience related questions.
3. Create a running list of referrals and contacts.
When it comes to landing a job, especially high level jobs, sometimes it's not what you know but who you know.
It's in your best interest to keep a running list of referrals and people you know within companies. You can use a spreadsheet or take advantage of LinkedIn's tagging feature to organize your contacts. Make sure to update this list whenever you go to networking events or meet someone new.
4. Draft up a networking script and elevator pitch.
Networking can be awkward if you're not sure what you are doing. You can avoid this by creating a script you can refer to when attending events. In this script make sure to plan out your introduction. You may also want to plan out how to engage in a conversation with the person you will be meeting.
Lastly, you can draft up and elevator pitch. While some may argue the elevator pitch is going out of style, the truth remains that this is an easy and effective way to let someone know who you are and what you do.
Never get caught off guard again by having these must-have executive job search tools in your arsenal.
Be Well!
Lisa
Posted:
---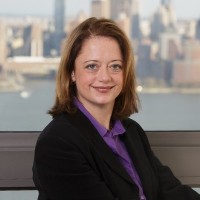 Lisa Rangel and the Chameleon Resumes team have helped over 6,000 executives and senior professionals land the 6-figure positions they deserve.
If you want to work with an elite team of former Fortune 500 recruiters, executive resume writers, and job landing experts so you can win the attention of hiring managers and land more lucrative interviews, sign up for an exploratory call so we can discuss how our 4-stage META Job Landing SystemTM can help you land your next 6-figure position.
---