Written by Lisa Rangel, Executive Resume Writer
Using LinkedIn to advance your job search and career prospects is a key component of an effective career management plan. "What do you say to a connection?" is what I am often asked by job seekers. Well, there is a great tool on LinkedIn  (and now other related websites) that can help you track your contacts advancement and changes, which can give you great fodder to send that engaging email or make that captivating call.
LinkedIn Updates:  LinkedIn Updates is a great notification tool that tells you about recent job movement, status updates and connections made by a limited few people from your connection base. Although this information is available in the LinkedIn Status stream, you have to be logged in an reading the stream to see it. I love this email, even though the information included is limited.
This morning I received this type of email from LinkedIn, and I reached out to two people who had made changes to their LinkedIn Profile: one for a promotion within the same company and another for a completely different job.  Last week, because of a change I made, I appeared in someone's LinkedIn Updates email, and they reached out to me. Very cool.
So while it is a very small sampling of connections that are included on the LinkedIn Updates email, the information is helpful. Here are some ideas of how to use this information to deepen your relationship:
With this information, you can send an email or make a call offering a congratulatory message. Use this information as a gateway to more in depth conversation about how they landed it, what they are excited about in the new role, and when they will start.
If the person is locally near you, offer to meet over coffee or lunch to celebrate. This gesture of "breaking bread" or sipping a cup of Joe can break down invisible barriers and enrich the relationship you may have with the person. Most people would be grateful to someone who would like to take the time out to celebrate their success.
Not sure how to track this information? Well, LinkedIn Updates is pretty good and, depending on your settings, can be quite often. But LinkedIn Network Updatesa few other web tools are cropping up to take the LinkedIn Update function to the next level with emails alerting of changes of select persons or your entire connection  list—and you may find these helpful:
Job Change Notifier: http://www.jobchangenotifier.com/
SalesLoft – Job Change Alerts: http://jobchangealerts.com/
If you are located outside the US, there is an iPhone App for $.99 that will notify you on your Apple product of changes in jobs from those in your LinkedIn network
Within change lies opportunity. Someone's gain in the form of a new job, can be a conduit to pertinent information to your search, or even lead to the new job itself.  Offer good wishes and be happy for your connection's success.
Written by Lisa Rangel, Executive Resume Writer
If you are interested in working with Lisa Rangel, an accomplished executive resume writer, social media profile writer and job search consultant, to achieve the social media exposure and land the interviews you want, sign up for an exploratory call now and learn about the Chameleon Resumes services that can help you land your next role.
Posted:
---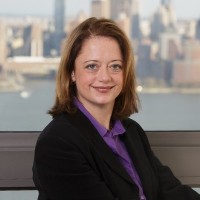 Lisa Rangel and the Chameleon Resumes team have helped over 6,000 executives and senior professionals land the 6-figure positions they deserve.
If you want to work with an elite team of former Fortune 500 recruiters, executive resume writers, and job landing experts so you can win the attention of hiring managers and land more lucrative interviews, sign up for an exploratory call so we can discuss how our 4-stage META Job Landing SystemTM can help you land your next 6-figure position.
---