Working with clients every day isn't always easy. I'll be blunt with you.
The ChamTeam and I love our clients and we are always super grateful they chose us.
And many of our clients lean on us for our advice and, most importantly, implement it.
Each day this happens, we smile seeing the results they receive.
But admittedly, a few clients can get stuck. Mentally paralyzed and unable to take action, no matter what we say or do…
Their resistance is strong.
It's like trying herd cats into a bathtub filled with warm water for a bath. The cats just don't want to do it.
They claw. They screech. They don't want to go into the damn tub.
And some of our lovely ChamTribers claw, kick and scream and don't want to do what we suggest.
It can be a little painful (okay. some days it's a lot painful…). While not fun, we never leave anyone's side…
And the only thing more rewarding than working with an unstuck client from the start is working with the stuck client who "BAM!" sees the light and becomes unstuck…
When this happens, and we receive the emails like some I have shared with you below, it makes me do a happy jig.
Here are are the few cats that allowed us to herd them 🙂
"I had a fantastic call with the recruiter today. Your advice was spot on. The next step is they will present my resume to the hiring manager to schedule the interview." – R.M., Senior Financial & Industrial Industry Comm Professional
"I finally used that LinkedIn Outreach Strategy you showed me… wow! I should have listened sooner! I have 4 phone interviews and 2 in-person interviews scheduled over the next two weeks. I am a believer!" – P.D., CFO, Silicon Valley Tech Industry Executive
"Thank you for helping me see what is possible. I realize now that only believing in what's possible has led me to have the interviews I now have. Sorry I was a doom and gloom client there for a short while. Thank G*d you shook myself out of that phase! Now… onward and upward. Excited to do this now and have you to help…" – V.B., Director of Marketing, European Luxury Product Industry
Finally, they listened…
Their mindset shifted. The interviews rolled in….
So much of a successful job landing effort revolves around having the right mindset.
I mean, after all, who wants to hire Debbie (or David) Downer… amirite?
This is what inspired me to write my new eBook, The Job Landing Mindset: How to Shift Your Mindset To Land Your Dream Job. In my new eBook, you will learn:
One of my favorite tactics to identify possibility in any situation, no matter how overwhelming it seems.
The most reliable way to eliminate career advancement anxiety from your day-to-day life.
Where to go to find strength and courage to keep going when all you want to really do is stay under the covers in the AM.
Yes, I have included in this eBook what has personally helped me through phases of my career and what I have used to help thousands of job seekers become job landers…
Here is the link to get your copy: The Job Landing Mindset
You can start your shift today… and if you made it this far into the article, I would say you want to start today…
Be Well!
Lisa

Lisa Rangel – Executive Resume Writing Services

Posted:
---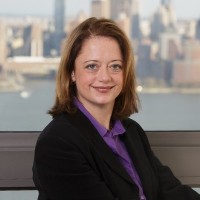 Lisa Rangel and the Chameleon Resumes team have helped over 6,000 executives and senior professionals land the 6-figure positions they deserve.
If you want to work with an elite team of former Fortune 500 recruiters, executive resume writers, and job landing experts so you can win the attention of hiring managers and land more lucrative interviews, sign up for an exploratory call so we can discuss how our 4-stage META Job Landing SystemTM can help you land your next 6-figure position.
---