One may not think that online marketing and the hunt for a traditional job are related, but the truth is that everything is online these days. In fact, more and more recruiters are relying on online searches to help them find candidates.
As a result it would be helpful to know some online marketing practices that could help get you hired. While it may be true that these practices are generally used for businesses, there's a lot job hunters can use as well.
Become familiar with SEO and keywords
Search Engine Optimization (SEO) is the act of making your content easy to find using certain keywords that people are searching for. When looking for a job there are two main ways you can use SEO to your advantage: starting your own website and using keywords on LinkedIn.
Starting your own site is a marketing tool anyone can use to present a positive image online. If you need some help getting started check out ProBlogger for free tips on how to start a professional blog. Furthermore, you can use Google's free keyword planner to help you find search terms people use when looking for information in your field.
As for LinkedIn, pay special attention to the terms used in the job you desire and sprinkle them throughout your profile. This will make you much easier to find.
Leverage Social Media
Leveraging social media doesn't mean you have to be everywhere at once. However, it would be helpful to at least have a presence in social media outlets recruiters regularly scope out. The main ones to worry about would be Google+, Facebook, Twitter and LinkedIn.
Make sure your content is clean, that you share your accomplishments and that you actively network with your followers and connections. One of the most effective ways to promote your achievements and skills is to create 140-character posts that contain the content of your resume–achievements, skills, credentials, and employers/schools–using hashtags for the keywords and establishments found in your resume. This can increase the likelihood of a recruiter/hiring manager finding one of your posts and clicking through to your LinkedIn Profile or online resume.
Create a Personal Brand Online
The key thing to remember when creating a personal brand is to make sure your website and social media accounts reflect a positive image across the board. The point is to make yourself easy to find, have positive content about yourself online and position yourself as an expert in your field.
Build your own email list.
In the world of online marketing building a list usually refers to getting leads for a small business. However, building a list can also be used to grow a following, network with people and position yourself as an expert in your desired field.
Companies perk up and listen when they hear you have hundreds or thousands of followers on a list. It shows them that you are trusted in your field. Additionally, it shows companies that you understand how to get contacts and network.
Mailchimp is a free service you can use to start building your own list. They also have tutorials on how to add it to your own website and create follow-ups.
By using these online marketing practices you'll be top of mind as a recruiters search for you.
Be Well!
Lisa
Lisa Rangel – Executive Resume Writing Services
Chameleon Resumes
Posted:
---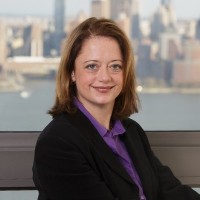 Lisa Rangel and the Chameleon Resumes team have helped over 6,000 executives and senior professionals land the 6-figure positions they deserve.
If you want to work with an elite team of former Fortune 500 recruiters, executive resume writers, and job landing experts so you can win the attention of hiring managers and land more lucrative interviews, sign up for an exploratory call so we can discuss how our 4-stage META Job Landing SystemTM can help you land your next 6-figure position.
---