Financial newsletters and media outlets have been talking about the bull market climbing the Wall of Worry.
I understand this to be the bull market continuously climbing despite political, geographic and economic worries that plague the news and influence these markets each day.
You can google "bull market climbs wall of worry" to find stories all over the financial news outlets.
I lived and survived the market crash of 2008 and the stock market plunge in 2001.
I worked for a NYC company whose second largest client was Bear Stearns in 2008.
Not pretty.
And each of those crashes were preceded by a Wall of Worry.
So are we destined for an imminent financial crash?
I have no idea.
If my market predicting abilities were half as good as my job landing abilities, I would be a trader instead of a resume writer.  😉
However, I do know that what goes up, comes down. And what goes down, eventually comes up.
And the only security during these tumultuous swings is being prepared for what ever the world throws your way.
Would your company survive a massive client loss?
Would your job be crucial in weathering a downturn or the first to go?
You may want to be ready for whatever comes your way, if you don't have career-preserving answers to these two questions.
Want to be extremely ready?
Have your resume, profile, job landing plan and interview prep ready to go – ahead of time, at a moment's notice.
Job security isn't found in one job. Or one company.
Job security lies in your ability to always find a new job at the same level fast.
Could you find a new job fast, if you had to?
If you hesitated at all in answering that question and the answer is anything but an emphatic, "Yes", then you need to look at how you want to hire us to help you be ready.
Your job security is at risk.
And we can help remove that risk.
We can help you conquer the Wall of Worry and reach the Palisade of Career Peace.
Here are the three ways we can help you personally:
http://chameleonresumes.com/executive-resume-writing-services/
Which one is best for you?
Well, let's talk about it. Email me back if you want to discuss which level of service is best for you.
Look forward to hearing from you.
Be well!
Lisa
Lisa Rangel – Executive Resume Writing Services
Posted:
---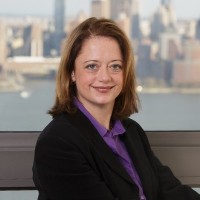 Lisa Rangel and the Chameleon Resumes team have helped over 6,000 executives and senior professionals land the 6-figure positions they deserve.
If you want to work with an elite team of former Fortune 500 recruiters, executive resume writers, and job landing experts so you can win the attention of hiring managers and land more lucrative interviews, sign up for an exploratory call so we can discuss how our 4-stage META Job Landing SystemTM can help you land your next 6-figure position.
---