I was honored to be asked by David B. Weisenfeld, Legal Editor of XpertHR, to participate in his podcast commenting on Resume Fraud as an Executive Resume Expert. Clearly, misleading hiring managers and lying on your resume is not acceptable and we talk about high-profile situations where fraudulent resumes surfaced with various types of situational consequences.
Author: David B. Weisenfeld, XpertHR Legal Editor
The University of South Florida's recent decision to rescind a multi-million-dollar job offer to a basketball coach after a background check revealed he had never graduated from college is only the latest high-profile example of resume fraud. In recent years, a Yahoo CEO and a Massachusetts Institute of Technology admissions director were also ensnared by their own misstatements regarding their educational backgrounds.
A new podcast examines each of these case studies plus lessons to learn from them with former executive recruiter Lisa Rangel, who now heads her own New Jersey-based executive resume-writing and job search firm, Chameleon Resumes.
"It's always better to own mistakes proactively," says Rangel. "You can't undo it, so do you own the mistake or do you compound it with additional lies?" She adds that the lie is usually a bigger issue than not having a degree, even when it is required for a position.
Other key issues Rangel addresses are the best practice for HR upon getting confirmation that something in a resume is false, as well as the question of whether employers ever inadvertently encourage resume fraud by overemphasizing certain qualifications that might not be relevant to the job.
---
David and I speak about the following high-profile executive resume situations:
1) Steve Masiello – Multi-million-dollar job offer rescinded following background check. He narrowly averts termination from his current employer by going on unpaid leave until he finishes his degree, once his prospective job offer was rescinded from listing a degree he did not complete.
2) Scott Thompson – Hired by Yahoo as CEO in 2012—DID have a college degree, but not for what he claimed. He had majored in accounting—not computer science, as he listed. While this might seem like minor discrepancy, this is not minor in Silicon Valley and not for THAT job. Forced to resign.
3) Marilee Jones – MIT Admissions Director—served college for 28 years, by all accounts was widely-revered figure and public speaker who urged students not to give in to college admissions frenzy in a book, did great deal of good in her position such as helping increase no. of women at MIT—but had claimed three degrees (Rensselaer, Union, Albany Medical College) and didn't have any of them. Resigned.
Be Well!
Lisa
Posted:
---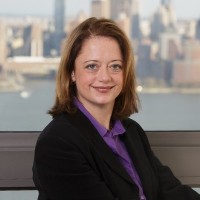 Lisa Rangel and the Chameleon Resumes team have helped over 6,000 executives and senior professionals land the 6-figure positions they deserve.
If you want to work with an elite team of former Fortune 500 recruiters, executive resume writers, and job landing experts so you can win the attention of hiring managers and land more lucrative interviews, sign up for an exploratory call so we can discuss how our 4-stage META Job Landing SystemTM can help you land your next 6-figure position.
---