I had a client ask me, "I have a 3+ year gap on my resume where I left a stable, awesome Corporate America job to pursue freelance work and to research starting my own business. I discovered I want to go back to a position at a firm versus be on my own. I recently had a recruiter tell me to find a friend who is a small business owner that will vouch for my gap saying I did my previous profession at their firm, so I have continuity. He said it will be difficult for you to find a job having done your own thing. Should I lie?"
No…never lie. Putting moral and integrity reasons for not lying aside, practically speaking, anyone who tells someone to fabricate experience on their resume in this day and age of background checking, social media profiling, and googling names is simply insane—or does not Google, check backgrounds or have a FB / Linkedin profile.
First thing is to realize you are not alone. You are not the only person in the job seeking landscape to have a significant gap on your resume. Dealing with the major gap situation can apply to many people's lives for positive and negative reasons: stay-at-home parents, caretakers of chronically sick parents, unique business opportunity pursuits, received an inheritance and traveled and individuals with their own illness to mind to name a few. There are different strategies for handling all of these situations, which will be addressed in later blog posts, but my general recommendation is to OWN IT!
Own it and incorporate it as part of your story confidently. How you embraced these situations you reacted to or initiated tells the hiring manager about the type of person you are, the experiences from which you learned and about the diversity/adversity in your life. It adds interest to your story in my opinion. Candidates that have had a cookie cutter careers on paper may be more attractive on paper to prospective employers, but run the risk of appearing risk-averse, one dimensional, or ill prepared for major life situations that can happen and affect work—playing devil's advocate here—so if you have a perfect background, please take no offense.
Transparency is key. It also makes interviewing much easier! Speaking from the truth is easier than keeping track of your fictional stories. And then if you actually get the job based on fabrications, now you have to maintain that fictional story throughout your employment—beware of going out with colleagues after work for drinks. But I digress….
Here are a couple of tools that may help you keep track of your activities and achievements away from a paid work position. Having access to all your information will help you prepare for your interview with facts—not deliberate or white-lie fabrications to fill in the blanks you cannot recall. For those of you happily employed, these tools will help you retain information to help you build and update your resume when you need it. As we know, both awesome and challenging situations do not last forever—so you might as well be ready.
(1) Mind Mapping Software: I had a blog reader email the following response to me confidentially regarding my recent blog post:
"I read your recent blog on the Traditional Resume and really liked some of the points you made in the three areas. I am using software called MindManager to help me sort everything I have done/accomplished so I can create my resume easier. If you have not heard of it; it is basically a mind mapping software that allows you to organize and prioritize your thoughts….among other features. I am incorporating your "3 key areas" in my mind map to make sure I emphasize them in my resume."
I liked this idea. I have done worked with stay-at-home parents and instruct them to keep track of all the volunteer and freelancing work they do while working at home. Those job seekers very gainfully employed, like my blog reader, should be doing this with their current work experiences. MindManager (found at www.mindjet.com) comes highly recommended from my reader, who is at corporate position. But at $395 (it does have a 30-day free trial), it may not be an option for all. After some research, I found www.SpicyNodes.org and www.mindapp.com that provide free mind mapping software applications that you can use to track and sort all of your activities and achievements. It can help you sort them into like categories, find patterns, and help organize your thoughts when it comes to putting together your resume. You can also use a spreadsheet. Whatever works for you, the point is to do it.
(2) Background Verification Applications—done beforehand?!? Interesting idea…
More often than not, I am seeing references being done by employers before the offer stage and not after to help companies reduce the risk of occupying precious recruitment resources and time to select a candidate, extend the offer, only to realize something in their background did not check out. Looking at it from another perspective, if you could tell a prospective employer at the application stage you already have a clear background verified by a third party on a continuous basis, this could help set you apart from other equally qualified candidates who are not stating that fact about their background. www.loopscreen.com is a firm that provides this service to job seekers—I think Loopscreen can start a division for candidates running for public office!! While this can be a controversial concept, if you have a clear background, I always tell people to work the assets they have. It is something to consider. (This is a source that was brought to my attention by Jim Kukral, my web business coach who helped me with my recent website upgrade (www.jimkukral.com) …and who I think rocks!)
Regardless of your job seeking situation, telling your story and marketing yourself from the stance of truth always is the best decision. Throughout my years as a recruiter, I have seen offers rescinded and employment terminated from not telling the truth—and often enough the employer did not think the items the person lied about was worth rescinding the offer or termination.
 
Written by Lisa Rangel, Executive Resume Writer
If you are interested in working with Lisa Rangel, an accomplished executive resume writer, social media profile writer and job search consultant, to achieve the social media exposure and land the interviews you want, sign up for an exploratory call now and learn about the Chameleon Resumes services that can help you land your next role.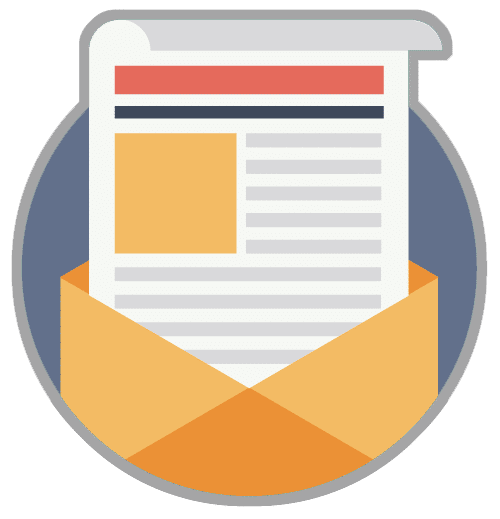 Landing your next job doesn't have to be an overwhelming, frustrating or time-sucking task. Get daily tips on how to find the position you deserve,  delivered right to your inbox:
The #1 addition every resume needs in 2023 and beyond.
How to get prepared for a job change even if you like the job you have.
How to handle a chaotic job market and where to focus your job-seeking efforts (hint, it's not the job boards).
Where to find great jobs without submitting 500 meaningless job applications.
How to slice through the Applicant Tracking System B.S. and land a 6- figure role you love.
How to track down the "unpublished job market" and have your pick of the best jobs out there.
How to write a resume that will hit hiring managers right between the eyes and have them scrambling to book your interview.
How to get up to speed with your online branding and write a LinkedIn profile that positions you as the #1 expert in your field.
How to approach job seeking with the "human touch" so you can keep the bots at bay.
And finally, access to our 4-stage META Job Landing system we've used with thousands of job seekers just like you.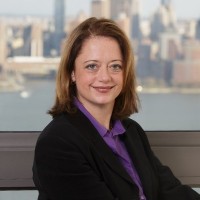 Lisa Rangel and The Chameleon Team are the only executive resume writing, LinkedIn profile development, and job landing consultancy who has been hired by LinkedIn and recognized by Forbes. Our 4-Stage META Job Landing System stems from decades of corporate and executive recruiting experience to position you to land your next 6-figure role faster.

Looking for an article on a particular topic? Use the search below...