I am going to tell you something that every successful job seeker has done…
You will have to do this, too…
Yes, you will…
Every successful job seeker in this world has jumped.
What do I mean by "jump"?
When you are going to that job that you don't like (or you used to like, but does not serve you any more) to make a change, you are going to have to jump.
To be clear, I am not saying quit. No, I am not saying that.
But you do not want to just exist in this mundane job you have.
If you are waking up thinking that there has to be more than going back to work in a few days to do a job you don't like, I am here to tell you there is more.
If you are not happy or haven't advanced in your job in 2018 the way you want, I am telling you, you do not have to tolerate it.
But you will have to jump to make a move.
By jump, I mean take a risk.
You cannot walk from one job into the next happy job effortlessly without risk of jeopardizing your current job or risking the reality that the new job may not be all you wish it to be.
There are actions to take to reduce the risk of moving into an ill-fitting job or your boss finding out that you are looking.
To get to that new exciting job, you are doing to have to jump…
Why do I call it jumping?
I think of it like jumping out of a plane. Or off a ledge. Or bungee-jumping.
It is a leap of faith that can make your stomach drop to your feet…
With parachuting, you don't open the parachute right away – you can't. You have to wait for the right moment to open the parachute.
Yet from the time you jump out of the plane until you open the parachute, your stomach is in your throat (or your feet) and you're scared to death you are going to die.
You have faith that the parachute will open up and all will be okay.
It's that leap of faith you have to make in order to start your job search.
You can't start the search only when you know exactly who you will speak to each day.
You can't expect every person to respond to you.
You can't wait for the perfect job to present itself and then apply as if a red carpet was rolled out in front of you to present your credentials.
You need to put yourself out there and create conversations and opportunities to help you to engage.
You need to jump.
And it will be messy and painful…
The straps will ride up your butt and be terribly uncomfortable.
You will feel like you made a mistake and have no idea what you are doing.
On some days, you may even wish you stayed in the plane (or in your current job—OMG no!).
But remember…
Faith breeds strength to do activity and…
Activity breeds more activity…
And activity starts with a leap of faith.
A jump.
By jumping into our 'Get Hired Fast!' package, you will take a leap of faith… ensuring the rest of 2018 sees you hooked up, hired and happy.
Your 'Get Hired Fast!' package includes:
* A list of clever conversation starters that will flow nicely into productive chats with your existing network so you can avoid the awkward task of reaching out to new people first.
* An arsenal of job-landing tactics you can employ to convert informal conversations into cash offers.
* The little known secret that gets your LinkedIn profile gets viewed – and most job seekers forget that could lead to getting ignored.
* The ATS code cracker that gets your resume to hiring managers who need your skills.
* How to express with crystal clear certainty to hiring managers why you are the right candidate to interview and to hire.
Are you ready to be happy, hired, and hooked up?
Jump in here: https://chameleonresumes.com/ghf
Be well!
Lisa
Lisa Rangel – Executive Resume Writing Services
Posted:
---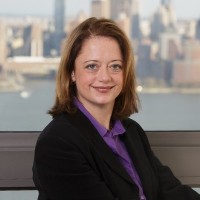 Lisa Rangel and the Chameleon Resumes team have helped over 6,000 executives and senior professionals land the 6-figure positions they deserve.
If you want to work with an elite team of former Fortune 500 recruiters, executive resume writers, and job landing experts so you can win the attention of hiring managers and land more lucrative interviews, sign up for an exploratory call so we can discuss how our 4-stage META Job Landing SystemTM can help you land your next 6-figure position.
---