We are kicking into September, which means hiring season is upon us!
Are you ready?
Yes? ….Awesome!! Go you!
No?….well, are you ready to get ready?
No worries….You got this….
Where do you start?
Here are some actions you can take to get started and get your job landing mojo going (this list is by no means exhaustive, but it is a phenomenal start and massive action — bringing my inner Tony Robbins here with us today!):
(1) Pull out your resume and ensure it is updated and reflective of your achievements (not just a list of tasks).
(2) Update your LinkedIn Profile to be in alignment with your resume's message.
(3) Have a cover letter that can support your resume and LinkedIn Profile.
(4) Make sure everyone you have worked with at any level is connected to you on LinkedIn. (Use your judgement here if you are currently working).
(5) Get recommendations on LinkedIn where it makes sense.
(6) Put your vendors, clients, prospects and other external corporate connections into LinkedIn to connect with you.
(7) Reach out to your college alumni office and ask for any upcoming networking alumni events in your area.
(8) Connect with alumni you know and don't know on LinkedIn. Make new college contacts.
(9) Devise a target list of companies where you would like to work based on industry, geography, discipline, or benefits needed.
(10) Look up when conferences related to your profession are taking place and make plans to attend.
(11) Join profession/industry related associations to network with like minded individuals.
(12) Brush up on interviewing skills through a course and/or with friends that you trust to help you.
(13) Make coffee / lunch appointments with friends, former colleagues and other professional connections to stay current on what is going on in their lives, at their companies and in a global sense.
(14) Help someone with their professional goals: maybe introduce two people that can help each other; get your former colleague into a company he has been looking to gain as a client; mentor a student that is looking to obtain their first job. When you give, you get.
If you tackle most of this list and focus on the outreach once your documents are done, you are on your way!
Need help with any or all of it? Get help here:
The 'Get Hired Fast!' Package – http://chamres.com/ghfbl
Be well! It's going to be an amazing September!
Lisa
Lisa Rangel – Executive Resume Writing Services
Chameleon Resumes
Posted:
---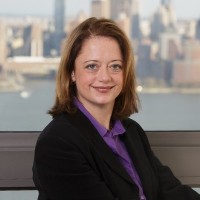 Lisa Rangel and the Chameleon Resumes team have helped over 6,000 executives and senior professionals land the 6-figure positions they deserve.
If you want to work with an elite team of former Fortune 500 recruiters, executive resume writers, and job landing experts so you can win the attention of hiring managers and land more lucrative interviews, sign up for an exploratory call so we can discuss how our 4-stage META Job Landing SystemTM can help you land your next 6-figure position.
---