Designing a crafted resume can improve your job search results to land that highly coveted Chief Financial Officer position.
Successful CFO's use their executive resumes as marketing collateral to position themselves as engaging leaders that are ahead of the pack. Making your resume visually standout is the best way to make a strong initial first impression as an effective Chief Financial Officer. Harnessing the impact of visual impression, effective language and concrete fiscal achievements into a streamlined story told on a dynamic branded resume can increase the opportunities to land that coveted position, as seen here in this Chief Financial Officer (CFO) Resume Sample – VP Finance Executive Resume. Here's how to create an effective branded resume with the following six steps:
1. Ditch the "objective" statement. Write a captivating summary of your achievements and how the prospective employer will benefit from hiring you.
In this competitive market, companies want to hire chief financial officers who can show what results they can bring to an organization, not just a list of what they did in the past. Replace your objective statement with an forward-looking executive summary of your skill set and the results achieved from that skill set.
The summary, which should include up to five situation-achievement statements that demonstrate how you have brought concrete results with actions you implemented. Draw these points out from your story and create your authentic brand. This summary section is "prime real estate" where you make you best first impression as a CFO, so use it wisely and in an impactful manner. An effective executive resume summary will improve placement in search results, make a positive visual impact to keep hiring managers reading your document, increase phone calls received for interviews and make you look like the leader among other CFO resumes.
2. Showcase soft skills alongside strong financial achievements.
Don't have readers get lost in your resume with a high volume of numbers. Your executive resume will be read by financial and non-financial types and you must cater to both audiences. We know you have impressive credentials and achievements, but don't let the metrics overshadow your human capital accomplishments.
3. Highlight your ability to attract talent and manage teams to achieve results. Effective Financial Executives not only manage the numbers, but they successfully manage people to bring about desired results. Successful CFOs move past number crunching and setting up deals, they influence key decision makers, nurture financing relationships, possess sharp negotiation skills and attract key talent to their teams. Do not lose sight of the importance of your people skills contributing to your past and future success.
4. Right size the context of your achievements for your prospects. Talking about your biggest achievement is not always best. Ensure you showcase your achievements in a way that is digestible for the prospective employer. If you saved $15 Million dollars on one initiative within a $200 Million dollar employer, but now you are applying to a $20 Million firm, you may be perceived as being overqualified for this next opportunity. Either choose achievements that are within the fiscal scope of the prospective company, or consider using percentages to outline your accomplishments. Another tactic to use is to focus on downplaying or highlighting the size of regional budgets, global budgets, business lines, or other business entity sizes to match the prospects.
5. Speak simply about results and downplay financial jargon.
Outline your financial and human capital achievements in universal language and not just financial jargon. Appeal to the many types of audiences by whom your resume will be read. You may be most comfortable speaking in acronyms, such as ROI or DSOs, not all CEOs and executive hiring teams are comprised of finance people. While they may understand the finance jargon, you want to speak about finance in approachable terms to be understood by many types of executive management. This will demonstrate your ability to work with non-finance types in a subliminal manner. For example, consider changing phrases like reduced DSOs by 9 days to reduced accounts receivable by 14% and improved positive cash flow with tighter payment terms.
6. Stand for something and be yourself in your resume. Content on your resume, social media profiles and communications should be congruent with your personality, beliefs and work style. If you are an extroverted personality, making bold, promotional statements on your resume can support your first in-person impression. However, if you are more of an introvert, you may want to have a document that is heavily rooted in factual content and downplays robust, colorful language. You need to ensure that your resume will be in line with the person who shows up on the interview. Always be who you are on paper, online and in person.
The resume of a successful Chief Financial Officer must not only demonstrate that you know the why and how behind the numbers, but it also must outline how you have communicated effectively with managers, lenders, shareholder, vendors and others key financial partners. Frankly, the best CFOs will show how they think strategically, design and implement business plans and inspire leadership within the financial departments and with the executive management team to solidify its company's future.
Be Well!
Lisa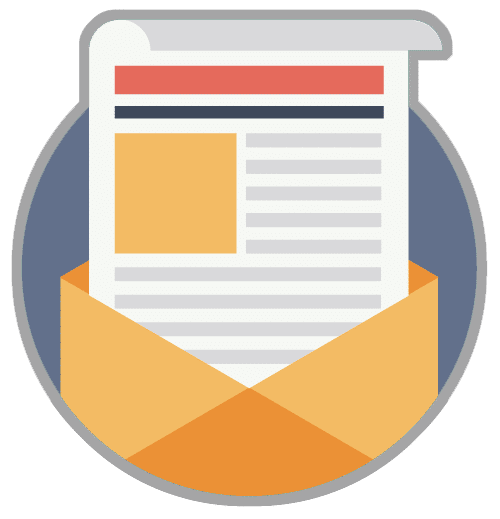 Landing your next job doesn't have to be an overwhelming, frustrating or time-sucking task. Get daily tips on how to find the position you deserve,  delivered right to your inbox:
The #1 addition every resume needs in 2023 and beyond.
How to get prepared for a job change even if you like the job you have.
How to handle a chaotic job market and where to focus your job-seeking efforts (hint, it's not the job boards).
Where to find great jobs without submitting 500 meaningless job applications.
How to slice through the Applicant Tracking System B.S. and land a 6- figure role you love.
How to track down the "unpublished job market" and have your pick of the best jobs out there.
How to write a resume that will hit hiring managers right between the eyes and have them scrambling to book your interview.
How to get up to speed with your online branding and write a LinkedIn profile that positions you as the #1 expert in your field.
How to approach job seeking with the "human touch" so you can keep the bots at bay.
And finally, access to our 4-stage META Job Landing system we've used with thousands of job seekers just like you.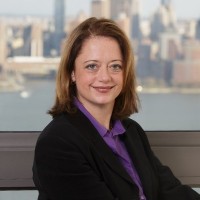 Lisa Rangel and The Chameleon Team are the only executive resume writing, LinkedIn profile development, and job landing consultancy who has been hired by LinkedIn and recognized by Forbes. Our 4-Stage META Job Landing System stems from decades of corporate and executive recruiting experience to position you to land your next 6 or 7-figure role faster.

Looking for an article on a particular topic? Use the search below...