Business Owner to Executive: 5 Ways to Successfully Make the Move
Business owners typically have the skills they need to be an executive for another company. They have most likely been involved in every area of their business, know about their particular expertise and can lead a group of people.
However, moving from business owner to executive for another company is not the easiest transition to make. Whereas many executives have been climbing up the traditional career ladder for decades, business owners essentially created their own career ladder which presents some unique challenges.
Pitch the company as if you'd pitch a client.
When you were pitching a client in your own business you likely did a lot of research, found out their pain points and then focused on results. The good news is this is exactly what you'll need in order to convince a prospective employer that you can work for someone else.
Find out what a company is currently struggling with and offer yourself up as the solution. You can then back it up with examples of how you've gotten these results in the past.
Consider an opportunity with a newer company.
Regardless of whether you've been working solo for the last twenty years or for another company, a successful job hunt is always about being strategic.
For those who want to go from business owner to executive, they may want to consider looking at newer companies such as startups. A company that is just starting will be more likely to understand your position than a company that has been established for decades.
Additionally, startups need leaders too and if they've gotten funding then they are more likely to be looking for them. For example, tech startups in Silicon Valley are constantly looking for executives to spearhead their company into the next stage.
But how do you know if a startup even has the money to pay what you're looking for or if they are hiring? You can try searching venture capital news through databases like Venture Capital Access Online. Simply search the industry or location and you'll get news stories about seed funding and the capital they've raised. You can also search for news about hiring.
Build solid relationships.
Building relationships is important for any career, but it's especially important when your career advancement trajectory isn't linear.
For higher level jobs especially, you'll need to be personally recommended to have a chance anyway. They are not the kinds of jobs that you can get by just sending in a resume.
From the employer's perspective, they would be taking a major risk if they hired you. By having a personal referral you can quell some of their fears.
Start by seeing who within that company can help you get the job – perhaps the person who would be your supervisor – and making contact with them.
Focus on your ability to solve problems.
Companies value people who can think on their feet and solve problems. As a business owner you likely had to find creative solutions to problems all the time.
Use your resume to highlight how you handled problems, particularly those that would be similar to the problems you'd encounter on the job. Use quantifiable achievements to describe your client successes and the benefits your clients experienced in working with you. Furthermore, since you likely can't get everything on a resume, create a list of examples you can use during the interview.
Title yourself as close to your target title as you can.
Speaking of your resume, on your resume, do not call yourself an Owner or Business Owner as your title on this document, If you are going for a VP of Marketing at a company and you performed marketing consulting work for your clients in your own business, title yourself with something in line with the title you are pursuing. You can still outline in the company description that this 'employer' on your resume is your own company, so still be truthful in representing your company properly, but if you were the director handling all of the marketing for clients, that title fits. Using a title that is in alignment with your pursued position helps with the keyword optimization of your document, too.
Be well,
Lisa
Lisa Rangel – Executive Resume Writing Services
Chameleon Resumes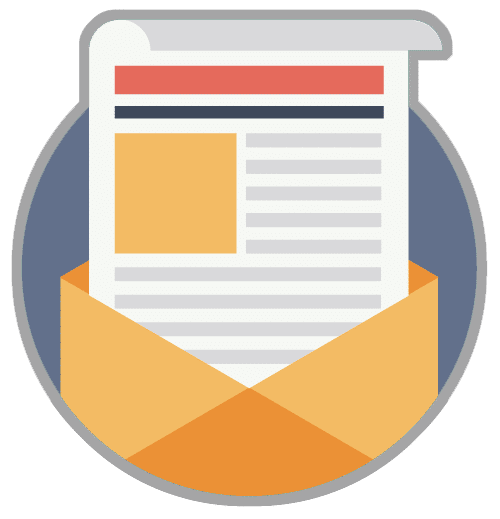 Landing your next job doesn't have to be an overwhelming, frustrating or time-sucking task. Get daily tips on how to find the position you deserve,  delivered right to your inbox:
The #1 addition every resume needs in 2023 and beyond.
How to get prepared for a job change even if you like the job you have.
How to handle a chaotic job market and where to focus your job-seeking efforts (hint, it's not the job boards).
Where to find great jobs without submitting 500 meaningless job applications.
How to slice through the Applicant Tracking System B.S. and land a 6- figure role you love.
How to track down the "unpublished job market" and have your pick of the best jobs out there.
How to write a resume that will hit hiring managers right between the eyes and have them scrambling to book your interview.
How to get up to speed with your online branding and write a LinkedIn profile that positions you as the #1 expert in your field.
How to approach job seeking with the "human touch" so you can keep the bots at bay.
And finally, access to our 4-stage META Job Landing system we've used with thousands of job seekers just like you.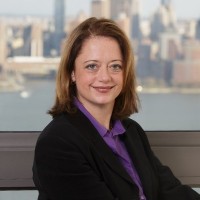 Lisa Rangel and The Chameleon Team are the only executive resume writing, LinkedIn profile development, and job landing consultancy who has been hired by LinkedIn and recognized by Forbes. Our 4-Stage META Job Landing System stems from decades of corporate and executive recruiting experience to position you to land your next 6-figure role faster.

Looking for an article on a particular topic? Use the search below...