No matter what industry you work in, LinkedIn is a goldmine of professional opportunities. Savvy users know how to make the most of this social network to build their personal brand and get noticed. Here are a few lesser-known LinkedIn tricks you can start implementing today.
1. Put your best foot forward–rearrange your LinkedIn profile
Did you know that you can play around with the layout of your LinkedIn profile? If you want to showcase your stellar recommendations or Ivy League education, LinkedIn offers you the flexibility to highlight those above all, enabling users to reorder the various sections on their profile page–a little like a jigsaw puzzle. To do this, hover your mouse over the arrow icon in the top right of each section, then drag and drop it into your desired position. (You'll need to be in 'editing' mode for this to work.)
Don't go too crazy, however–most people expect to see certain items in a certain order, and may be thrown off by a profile that bucks too many conventions. Take care to ensure your LinkedIn profile retains a logical and purposeful flow.
2. Use tags to categorize your LinkedIn connections
Keeping track of all your professional contacts can be an onerous job, especially as your network expands, but LinkedIn makes the process easier with tags. Tags are simply keywords you can use to sort your contacts and are only visible to you.
Go to your Contacts page, hover your mouse over each contact, and then click the 'Tag' option that appears. You'll also see an option to add new tags or manage existing tags in this menu. For example, you might have different tags for clients, prospects, vendors, alumni, colleagues, mentors, and former managers. You can create up to 200 unique tags at a time.
There are a couple of other ways to sort through your LinkedIn connections on the Contacts page. You can sort them alphabetically or by most recent correspondence, or filter them by criteria such as location, job title, or company.
3. Export your LinkedIn connections
Want a backup copy of your LinkedIn database? It's easy to transfer your list of connections. Head to your Contacts page, click the settings option (the gear icon) at the top right of the page, and then choose the Export LinkedIn Connections option under Advanced Settings. You'll then be able to export your database as a CSV or VSF file for your own records.
4. Message your fellow LinkedIn group members
LinkedIn frowns upon cold contacting and spam. But one of the perks of LinkedIn groups is the fact that you can view the full profiles of other group members without being directly connected. More importantly, you can also message them privately–there's no need to be a first-degree contact.
5. Supercharge your browser with a LinkedIn add-on
Of course, not all your professional communication takes place within LinkedIn. That's where add-ons like LinkedIn Companion for Firefox come in. This enables you to see LinkedIn profile information for contacts who email you through Yahoo, Gmail and Hotmail. In addition, it offers other LinkedIn features right within your browser, including the ability to bookmark LinkedIn profiles, searches and jobs; and identify inside connections at various companies when you're scoping out potential employers.
Be Well!
Lisa
Posted:
---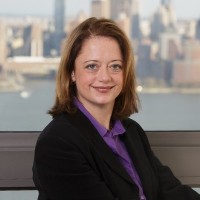 Lisa Rangel and the Chameleon Resumes team have helped over 6,000 executives and senior professionals land the 6-figure positions they deserve.
If you want to work with an elite team of former Fortune 500 recruiters, executive resume writers, and job landing experts so you can win the attention of hiring managers and land more lucrative interviews, sign up for an exploratory call so we can discuss how our 4-stage META Job Landing SystemTM can help you land your next 6-figure position.
---