Think Like a Hiring Manager When Writing Your Resume
Most job seekers forget about the real reasons why they get hired.
A candidate does not get hired to give the candidate a job.
I would venture to say that most hires are not made for the overused reason of "providing a solution" to a company problem.
As a leader, think about when you have had to hire someone. And think about candidates you didn't hire and those you did.
So let's get real.
Why are hiring managers making a hire?
Here are the reasons that hiring managers have shared with me in secret. So when writing your resume and conducting your interviews, do all you can to ensure these reasons/questions are being considered:
Will hiring this candidate make me me look like a genius?
Will hiring this candidate make my life easy?
Will this candidate bring results so I can then take credit for hiring them? Will I be able to proudly say, yes, I found her/him?"
Does this candidate get us and will they tighten up the company culture for the better? Will this person make my life easier by ensuring everyone is in sync with our processes and culture?
Is this candidate so fantastic that he/she will make it easier to attract more high performing talent?
Will this candidate generate a positive ROI on the salary we will pay them? (So the question you need to ask yourself as the candidate is "Is it worth hiring me at the salary I want?" and then have evidence as to why it's worth paying you what you are asking for.)
Is this candidate a hustler that will help us outperform competition and/or gain market share? (Which makes me look good and my life easier)
Will this candidate increase profitability and/or revenues? (Which makes me look good and my life easier)
Will this candidate reduce expenses smartly? (Which makes me look good and my life easier)
Think like the decision makers in the hiring process and package yourself this way when writing your resume.
Yes, it starts with the resume.
If you are not getting the right interviews or any interviews from your resume, I will bet dollars to donuts that you are not thinking like a hiring manager.
Your resume is not speaking to how they think when they make a hire. You are not coming across as someone who will make their job easier.
You may not like that premise, but I call that knowing your market. Understand the thought processes of your target decision maker.
As a 13-year recruiter, I quickly learned that if I didn't understand how my client hiring managers thought, my candidates didn't get interviews. If they're didn't get interviews, they couldn't get hired. And if they didn't get hired, I didn't get paid. Period.
So I learned how to do this well… and fast.
Like I said, it starts with the resume.
Want to learn how to write your resume from a 13-year recruiter (me) who had to find candidates for hiring managers to make a living?
Attend my no-cost "How to Design a Powerful Resume to Land 6-Figure Interviews and Get the Offer!" Master Class on Tues. 9/7/2021 or Thurs. 9/9/2021.
Reserve your seat here: https://chamres.com/97921BL
Be well!

Lisa
P.S. Share this with someone you know who is struggling to get results from their job search. Chances are, they are not thinking like a hiring manager so their resume and interview stories are not resonating with hiring managers.
Lisa Rangel – Executive Resume Writing Services
Chameleon Resumes

Posted:
---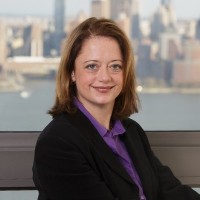 Lisa Rangel and the Chameleon Resumes team have helped over 6,000 executives and senior professionals land the 6-figure positions they deserve.
If you want to work with an elite team of former Fortune 500 recruiters, executive resume writers, and job landing experts so you can win the attention of hiring managers and land more lucrative interviews, sign up for an exploratory call so we can discuss how our 4-stage META Job Landing SystemTM can help you land your next 6-figure position.
---