Top 1% Most Viewed LinkedIn Profile – Congratulations LinkedIn!!
Congratulations LinkedIn on surpassing 200,000,000 members today!  To celebrate, I received an email this morning with this infographic congratulating me on being on of the Top 1% Most Viewed LinkedIn Profiles. I was very excited… and then realized I probably needed to get out more. <blush> But I was still excited.
Yes, many people were sent these email today. About 2,000,000 people received the 1% Most Viewed LinkedIn Profile designation. I know others that received the 5% accolades and the 10% reward. I find it to be a very inclusive public relations move on LinkedIn's part.  I mean Facebook did not thank me when it celebrated certain member thresholds. Twitter did not thank me when it landed more capital investments to keep advancing its reach. It is a small, but nice, gesture on LinkedIn's part. And now I can say I am the Top 1%. LOL
Here are 8 ways to increase your LinkedIn Profile Views and be found by people who you want to find you:
(1) Update Your Summary with the most relevant keywords for you
(2) Have a profile photo that makes people want to click – or at the minimum does not cause them to recoil from clicking on your profile
(3) Join LinkedIn Groups that will get your more of the RIGHT exposure
(4) Participate in groups by answering questions and contributing valuable content
(5) Add Skills that pertain to the keywords of your profession and industry
(6) Share articles that will help others in your field
(7) Post information that is pertinent to your industries that will be shared by others
(8) Like articles and posts from others in your network
Employ these 8 ways into your daily usage of LinkedIn and see your LinkedIn Profile views skyrocket.

Be Well,
Lisa
Lisa Rangel – Executive Resume Writing Services
Chameleon Resumes
Posted:
---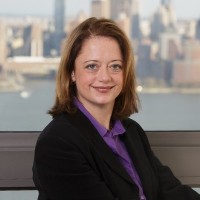 Lisa Rangel and the Chameleon Resumes team have helped over 6,000 executives and senior professionals land the 6-figure positions they deserve.
If you want to work with an elite team of former Fortune 500 recruiters, executive resume writers, and job landing experts so you can win the attention of hiring managers and land more lucrative interviews, sign up for an exploratory call so we can discuss how our 4-stage META Job Landing SystemTM can help you land your next 6-figure position.
---