We have many old, beautiful trees throughout my town.
My town is nicknamed "The Borough of Trees" on the welcome sign entering the town since we have so many massive, shade-bearing trees.
The long, gnarled tree roots abound. These trees grow in such volume and density that they can puncture pipes and grow within a home's sewage pipes.
Eventually, the infesting roots clog the pipes and cause an sewage emergency.
After a couple of unfortunate incidents, we started scheduling the plumber every six months to snake the drains to proactively rid of the pervasive roots and keep things moving properly.
This avoided any further incidents.
Given a choice, and if you had to pick one, would you prefer to have sewer maintenance or a sewer emergency in your home?
Hmmm….let me see.
A. Schedule regular maintenance to avoid an emergency…
OR
B. Deal with the less frequent, but more damaging, sewage emergency from time-to-time?
I'm thinking you will pick A for your home, right?
I mean, who would voluntarily want to put themselves in a unexpected, traumatizing situation every couple of years jeopardizing the condition of their largest asset by not scheduling regular maintenance?
Well, people may choose to proactively preserve their homes, but so often they are putting their executive careers, their main source of income, in these explosive situations.
No regular maintenance of their professional network.
No regular upkeep of their wins and achievements.
No regular proactive positioning of themselves or their team for advancement.
No regular personal branding efforts offline and online.
No regular savings for a financial safety net to cover a few months expenses.
No admittance that it can happen to them.
And then, BOOM, the proverbial crap hits the fan at the office and we have an executive career in a sewage emergency.
And they are knee-deep in what was totally avoidable.
Let's be clear… the twisty roots were most definitely going to go through the pipes.
No doubt about it.
Similarly corporate transitions are going to happen. Companies will have M&A activity, layoffs and relocations.
What is avoidable is being unprepared for it – wading through the emotional garbage and greater collateral damage from failing to face the inevitable and being proactive.
Start your regular maintenance and be proactive.
Be Well!
Lisa

Posted:
---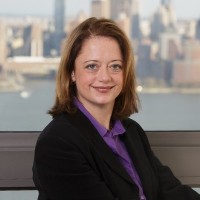 Lisa Rangel and the Chameleon Resumes team have helped over 6,000 executives and senior professionals land the 6-figure positions they deserve.
If you want to work with an elite team of former Fortune 500 recruiters, executive resume writers, and job landing experts so you can win the attention of hiring managers and land more lucrative interviews, sign up for an exploratory call so we can discuss how our 4-stage META Job Landing SystemTM can help you land your next 6-figure position.
---