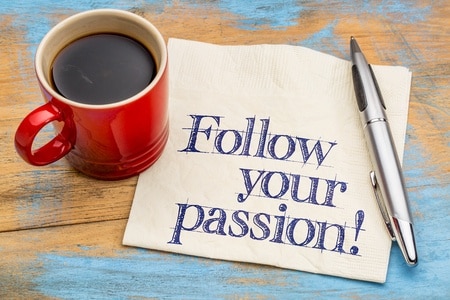 Today's economic times force you to look at where you are. Working for a sizable paycheck or for notable prestige isn't fulfilling enough for most people during challenging times—or anytime for that matter.
We want…heck, we NEED to feel internally fueled by our work.
Turning your passion into an intrinsically rewarding and financially sustainable career is the dream of many, yet truly achieved by only a few.
Here are the steps you can take to put you on a path of turning your passion into your next career move – followed by the steps you need to take to make it happen:
WAYS TO IDENTIFY YOUR PASSION & FIND RESOURCES TO PURSUE IT
Non-Profit Volunteer Pursuits: I have worked with clients that have made the shift from a corporate role to a cause that was near and dear to their heart. Have you always wanted to work for a company that supports the funding of cancer research? Or medical research to help children with autism? You can utilize your skill set and passion to perform that work for the cause that internally motivates you to achieve. If you are an accountant, you can work for a cancer research non-profit in the accounting and finance department. Do you have a talent for managing staff and identifying talent? Apply your human resources expertise to an HR role or a membership development role within the non-profit cause that lights a spark within you.
Hobbies: Love to run? Determine how you can translate your corporate skill set to work for a sports organization that focuses on running for your next employment gig. Or research how to start a running group as a side business venture. Not all passion pursuits need to evolve into full-time employment. Perform a search using LinkedIn Groups using the keyword "running", and you will find those pertaining to marathons, half marathons, and other running enthusiast groups. Review the backgrounds of group members for leads and connections: Do they work at companies that support an aspect of running (apparel, vacation tours, events, sports advertising)? Do these connections work at 'regular' companies that have a active runner contingency that is active outside of work?  Use LinkedIn Groups to assist in building your network and engage individuals with common interests that can be transformed into a career path or help join a corporate culture that aligns with your passion outside of work.
Corporate Work in Companies that Inspire You: If you have a natural talent and interest in digital marketing, but want to leave your stable, conservative corporate marketing job, consider a role with a funky, aggressive startup that serves small and midsized businesses. You can use the LinkedIn Company Search function to locate boutique marketing firms with a small employee population or upstart revenue stream to pursue. Additionally, you can conduct a search on 'digital marketing' within LinkedIn Skills & Expertise Section to identify jobs, companies and connections that are affiliated with digital marketing. You can look at related skills in this section to identify other areas of passion to pursue, to ensure your search and pursuits are thorough. For example, when looking at related skills for 'digital marketing,' you will find you can consider mobile marketing, digital strategy or online lead generation as concepts to incorporate into your passion–focused job search. You may realize you have a more marketable skill set than the one you initially focused on, or you may have a stronger interest in another area with a skill that can be easily cultivated.
Culture & Worldly Travels: Have a passion for history?  Travel? Have you considered being a tour guide or working in the tourism industry abroad? You can use search engines and LinkedIn resources to identify companies that conduct various types of tours in locations where you have always wanted to live. Reach out to new contacts discovered through your research to learn more about working in these industries to determine what lifestyle and financial changes you may have to make in your life to make this career shift work. Perusing LinkedIn Groups can help you build your network and engage individuals knowledgeable about your chosen passion and how to parlay it into a career venture.
APPROACHING COMPANIES OR CONTACTS THAT CAN BENEFIT FROM YOUR PASSION & SKILL SET
Once you have identified organizations and connections that can help you in your quest to land a career rooted in your passion, the next step is to make contact and conduct exploratory conversations with key individuals to learn all you can about transitioning into this area. Your exploratory questions and conversations should elicit the following information to help you decide how to structure your new pursuit to fit your lifestyle and financial needs.
Follow your target companies on LinkedIn and other social media venues to learn as much as you can about the culture and nuances of the industry and organization. This information will help you make an informed approach at the right time.

Sign up for email newsletters or RSS feeds too receive updated information about networking opportunities and trending topics in your area of passion. Learn as much as you can from these sources.

Set up a communications strategy outlining how often you will reach out to contacts within and outside your network to further your exploration and pursuit of this career path. Activity metrics will help you stay grounded and cause you to accurately estimate your efforts.

Open your mind to how this new pursuit may manifest itself — it may not immediately be in a direct hire position. Consider consulting assignments, entrepreneurial ventures and volunteer opportunities to start.

When approaching companies, outline in a cover letter how your passion qualifies you for consideration and help the reader see how your skill set is transferable to this area that inspires you. Keep it concise and to the point.
Don't get discouraged. Stay the course. Anticipate that your idea to shift careers to an area that energizes you may not be welcomed by your target firms, friends and family, at first. Continue to learn how to improve your qualifications and network to spread the message of your dream. It takes only one person to believe in you and give you a chance to make the change of working within your passion.
Don't give up on your passion or yourself.
Here is how to land the exploratory interviews you will need to find the job of your dreams: http://chameleonresumes.com/2015/04/24/exploratory-interviews-land-and-make-them-work-for-you/
Be Well,
Lisa
Lisa Rangel – Executive Resume Writing Services
Chameleon Resumes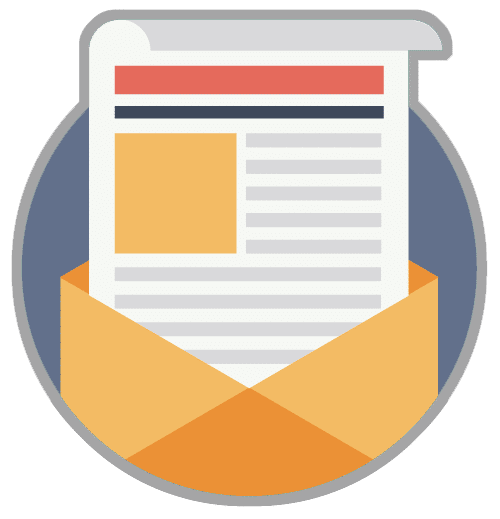 Landing your next job doesn't have to be an overwhelming, frustrating or time-sucking task. Get daily tips on how to find the position you deserve,  delivered right to your inbox:
The #1 addition every resume needs in 2023 and beyond.
How to get prepared for a job change even if you like the job you have.
How to handle a chaotic job market and where to focus your job-seeking efforts (hint, it's not the job boards).
Where to find great jobs without submitting 500 meaningless job applications.
How to slice through the Applicant Tracking System B.S. and land a 6- figure role you love.
How to track down the "unpublished job market" and have your pick of the best jobs out there.
How to write a resume that will hit hiring managers right between the eyes and have them scrambling to book your interview.
How to get up to speed with your online branding and write a LinkedIn profile that positions you as the #1 expert in your field.
How to approach job seeking with the "human touch" so you can keep the bots at bay.
And finally, access to our 4-stage META Job Landing system we've used with thousands of job seekers just like you.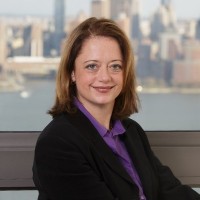 Lisa Rangel and The Chameleon Team are the only executive resume writing, LinkedIn profile development, and job landing consultancy who has been hired by LinkedIn and recognized by Forbes. Our 4-Stage META Job Landing System stems from decades of corporate and executive recruiting experience to position you to land your next 6 or 7-figure role faster.

Looking for an article on a particular topic? Use the search below...