When it comes to networking on LinkedIn professionals have to do way more than just setting up a profile. Users must engage with each other, share content, and take action in order to get the most out of this social media platform. Fortunately, LinkedIn groups let you do all of that and more.
According to the LinkedIn website, these groups are like online forums where professionals in the same industry (or with similar interests) can connect with each other, share content, and position themselves as experts within their field.
The following are some effective ways you can use LinkedIn groups to your advantage:
Take your LinkedIn network to a whole new level.
While LinkedIn has some upgrades you can purchase  in order to get the most out of this platform, sometimes all you really have to do is grow your network the old fashioned way: by adding connections.
Usually professionals will connect with people they've met in person. Or, they may try searching for people within their field using LinkedIn's search bar. Unfortunately, many people don't use proper keywords and LinkedIn limits the number of search results you can see depending on your subscription. This can make it very difficult to find the right people.
Use LinkedIn Groups and you can expand your network with connections you've met online. You also have the added bonus of knowing that they are in your same field and share your interests. Since LinkedIn Groups come with every kind of LinkedIn subscription there is, you'll have access to individuals you may not have been able to find using more traditional methods.
Become an expert in two different ways.
When recruiters are hiring for higher level positions they are looking for people who really know their stuff. LinkedIn Groups are a perfect way to position yourself as an expert yourself and show others that you're the resident industry guru.
The first way to do this is to answer questions within the groups. Often times professionals will ask certain questions pertaining to their industry or an issue they are encountering on the job. These are the perfect opportunities for you to step up and share your knowledge with others.
The second way to position yourself as an expert is to start your own LinkedIn group. As the moderator you can set yourself up as a leader among a group of individuals in the same field.
Learn about the latest industry trends before they hit mainstream media.
There's no better way to stay updated on industry news than to hear it straight from the horse's mouth. LinkedIn does have the Pulse feature which allows you to read the latest in your industry, however sometimes they can be a bit behind in comparison to what you will find in groups.
By engaging with people directly involved in the industry you'll be getting information from primary sources. You'll also have access to blog posts, articles, and research before bigger news outlets catch on.
In short, LinkedIn groups are a solid way to build quality connections and become known as an industry expert. While it takes some time to use them, the investment is invaluable. You can find the groups that best suit you by using LinkedIn's Group Directory.
Posted:
---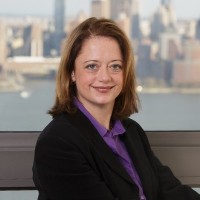 Lisa Rangel and the Chameleon Resumes team have helped over 6,000 executives and senior professionals land the 6-figure positions they deserve.
If you want to work with an elite team of former Fortune 500 recruiters, executive resume writers, and job landing experts so you can win the attention of hiring managers and land more lucrative interviews, sign up for an exploratory call so we can discuss how our 4-stage META Job Landing SystemTM can help you land your next 6-figure position.
---