"Should I look for a job during or after the holidays?" "Should I wait until I things pick up? It seems like no one is hiring…"
I fielded questions like these over the last two weeks. Timing the employment market is like timing the stock market. You may get lucky – the type of luck it takes to win the lottery – and find something amazing if you start because you think the timing is right. More often than not, finding a job is related to the tortoise and the hare story—slow and steady (and mindful) wins the race.
I do not think there is a perfect time to start….the idea is just to start. I do think it is futile to time the market. When I was recruiting, my teams had some of their busiest months in December, when most people would think it would be slow and no one would hire during the holidays. On the contrary, sometimes we had some of our slower months in January – when most people thought companies would be hiring with New Year and new budget dollars coming into play. Performing mindful job search activity regularly and methodically is what makes a job search successful. I guess I subscribe to the Warren Buffet investment approach to job searching….
"But, Lisa, why start during the holidays? No one is hiring…" Somewhat true, in that companies may scale back proactive hiring efforts until the New Year. Yet somewhat not true, since companies are hiring right now. I have found a company hiring during December can often be doing some of its most critical hiring at that time. If a company is continuing its recruiting efforts during this period, it is more likely to be a bonafide opening and have movement. In addition, since most people subscribe to this herd mentality and suspend their search during the holidays, those that do continue to look are doing so among less competition. This can be good.
All I am saying is start when you are ready. Use effective tools when you start—only responding to ads during anytime of year will be a futile exercise. Make a target list. Find contacts from target list companies and reach out to them. Have a customizable, branded resume that is searchable by corporate recruiters to help you be found. Network and perform outbound activity. Update and utilize your online profiles. With the right tools and steady, mindful activity, you will find what you want. Be the turtle.
 
Written by Lisa Rangel, Executive Resume Writer
If you are interested in working with Lisa Rangel, an accomplished executive resume writer, social media profile writer and job search consultant, to achieve the social media exposure and land the interviews you want, sign up for an exploratory call now and learn about the Chameleon Resumes services that can help you land your next role.
Posted:
---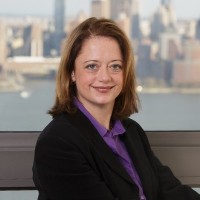 Lisa Rangel and the Chameleon Resumes team have helped over 6,000 executives and senior professionals land the 6-figure positions they deserve.
If you want to work with an elite team of former Fortune 500 recruiters, executive resume writers, and job landing experts so you can win the attention of hiring managers and land more lucrative interviews, sign up for an exploratory call so we can discuss how our 4-stage META Job Landing SystemTM can help you land your next 6-figure position.
---