I believed I didn't deserve an A+.
So when I was in 6th grade, I asked my teacher to lower my A+grade in math.
Yep, I did this. Here is the story:
My friends and I received our report cards.
All my friends didn't do well in math. One person failed. Another got a D. Another a C+.
They were all so upset. I felt terrible for them.
Me? I got an A+. Math was my thing in grade school.
When I realized my friends all had bad grades, I felt bad that they felt bad.
Then I felt terrible that I had an A+. I felt so terrible, that I started to cry.
Next, I went to my 6th grade teacher, Mrs. Patunas, all sniffing and teary-eyed, and I asked her to lower my grade.
She looked at me rather incredulously and repeated what I said for confirmation, "Lisa, you want me to lower your grade?"
Me: "Yes… I want you to lower my grade. I don't deserve it."
Mrs. Patunas proceeded to pull out the grade book (remember those?!?) and scroll down the list of students to the line with my name. She proceeded to show me my grades and say, ""But Lisa, I can't lower your grade. Here are your grades. 98…103…100…97".
You get the gist, etc…
Ms. Patunas continued, "You earned the A+."
Despite being a math whiz in grade school and knowing how averages work, I couldn't wrap my head around the fact that I earned that A+ and my friends simply didn't earn the A+. In hindsight, I also didn't want to stand out. I didn't want to be different than my friends.
Through my 20's I had this pattern of downplaying what I do and/or not valuing what I did.
I didn't want others to feel bad because I did well… crazy town, eh?
Yeah, I have some issues LOL. I have thankfully worked through them. But it was no easy feat for me.
And I see executives, professionals, and college grads do this same type of thing every day.
They don't value what they do and as a result, they have a hard time showcasing their achievements on their resume.
Do you need help articulating your value on paper to bring attention to your achievements on your resume?
If so, I have created Three Easy-Plug-In-Info Resume Templates.
Once you have purchased these templates, pick one and start to follow the instructions I wrote for you to create your own strong, achievement-based document that will better convey your value to decision makers.
Get your templates here and give yourself an A+ for valuing your career enough to get the help you need in writing the achievement-based resume you deserve.
Be well…
Lisa
Lisa Rangel – Executive Resume Writing Services
Chameleon Resumes
Posted:
---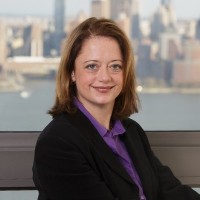 Lisa Rangel and the Chameleon Resumes team have helped over 6,000 executives and senior professionals land the 6-figure positions they deserve.
If you want to work with an elite team of former Fortune 500 recruiters, executive resume writers, and job landing experts so you can win the attention of hiring managers and land more lucrative interviews, sign up for an exploratory call so we can discuss how our 4-stage META Job Landing SystemTM can help you land your next 6-figure position.
---